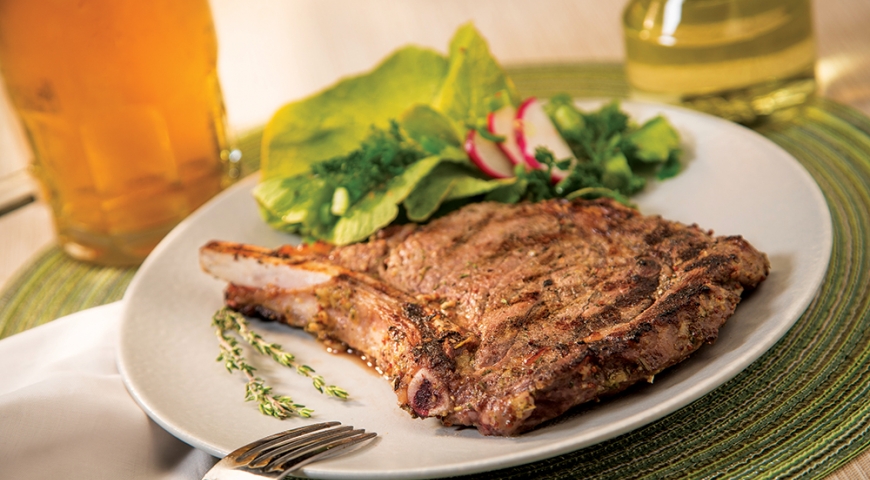 1/4 cup
rosemary (chopped)
1/4 cup
parsley (chopped)
Prep Time:
Cooking Time:
Total Time:
Instructions
In a small mixing bowl, combine the whiskey, onion, garlic, grain and Dijon mustards, brown sugar, oil, rosemary, parsley and thyme.
Place the steaks into a large zip-top bag or bowl and pour the marinade over top. Place in the refrigerator and let marinate for about 4 hours.
Remove the steaks from the marinade, and season with salt and pepper to taste on both sides. Place on a hot grill and cook for 4 to 6 minutes per side for medium rare, or longer for more doneness.
Serve alongside grilled summer veggies or a fresh salad and a glass of whiskey or beer for a special seasonal meal.
Recipe brought to you by:
Find more Quick & 'Ono bites under these categories: