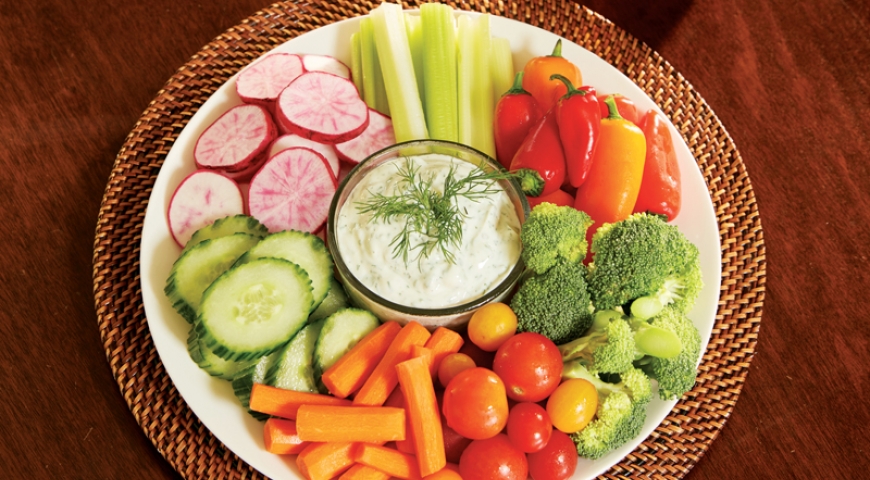 3 cup
non-fat plain Greek yogurt
2 cup
Japanese cucmber (washed, peeled, small diced)
1/3 cup
fresh dill (finely chopped)
1 oz
packet ranch dressing mix
In a medium mixing bowl, combine yogurt, cucumbers, garlic, dill, lemon zest and juice and the packet of ranch dressing mix. Stir until well combined.
Transfer to serving bowl and surround with assorted fresh vegetables, pita chips or your favorite crackers.
Tzatziki Dip also makes a great sauce for grilled fish or chicken.
Recipe brought to you by:
Find more Quick & 'Ono bites under these categories: