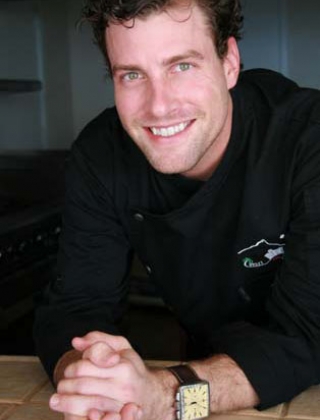 Growing up on the North Shore of Oahu in a family of four with working parents, I soon started to find myself experimenting in the kitchen. The newly launched Food Network became my favorite TV show, and I loved trying out different recipes on family and friends. It didn't take long before I knew exactly what I wanted to be – a professional chef.
Impatient to get started I graduated from Kahuku High School a year early and immediately started searching for a job; I found one at Waimea Falls Park preparing shave ice. I continued working and looking, graduating to prep person at The Proud Peacock, and finally rising to the position of line cook. However, I was eager to learn more, so I applied and was accepted at the prestigious John & Wales University where I received an Associates Degree in Culinary Arts. Following graduation I held many positions within the industry, and eventually became Director of Restaurants at the Renaissance Ilikai Waikiki Hotel.
Satisfying though I found the world of corporate cuisine to be, I was lured away, unable to resist the opportunity to travel as the personal chef on a private super-yacht that sailed around the world. Visiting the Caribbean, and the Mediterranean among other exotic destinations I had the opportunity to discover and experiment with all sorts of fascinating products. This experience only reinforced my fundamental philosophy of using only the freshest ingredients.
Covert Affairs, Elite Private Chef Services: http://www.covertaffairs.com