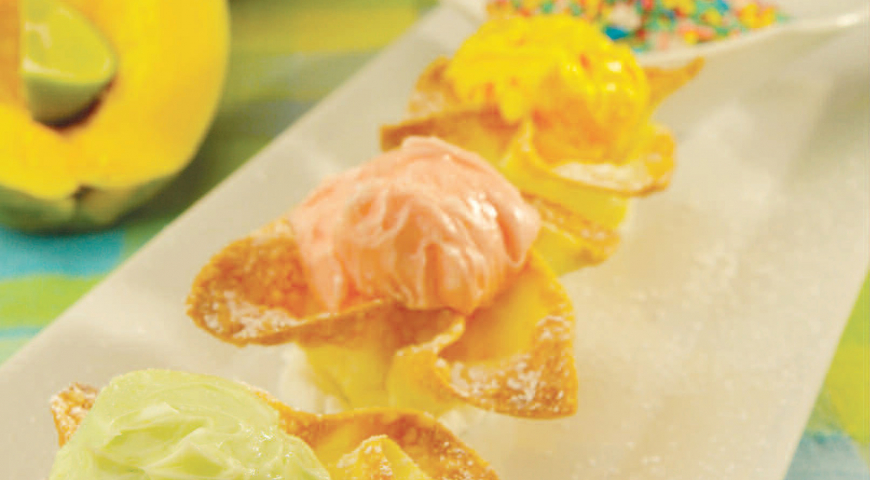 Description
Instead of serving a simple bowl of ice cream or sherbet, make it a special presentation with these crispy won ton cups.
18
square wonton wrappers
1 Tbsp
unsalted butter (melted)
1/4 cup
confectioners sugar (sifted)
store-bought sherbet or sorbet
mint leaves (for garnish)
Pre-heat the oven to 400° F. Use a muffin tin that has 24 cups (¼ cup size). Brush the wrappers with the melted butter on both sides, then press into the muffin tin, creating some overlapping folds. Bake for 6 minutes or until golden brown. Lightly sprinkle the sifted sugar on each cup while still warm, then move onto a cooking rack.
When you're ready to serve, place three cups at a time on a serving plate and fill with sherbert, garnishing with mint leaves. You can mix and match flavors to create a colorful palette that will be as pretty as it is delicious!
Recipe brought to you by:
Find more Quick & 'Ono bites under these categories:
Source: