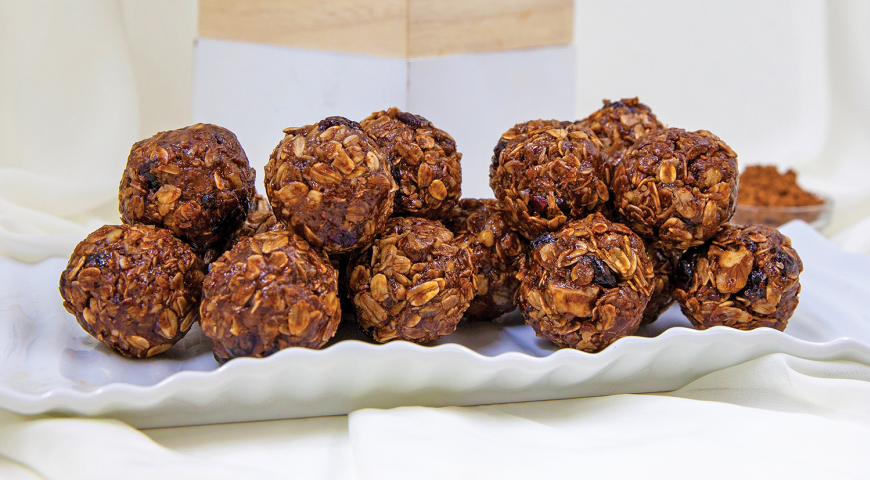 Description
Make this chocolatey, yummy and nutrient dense snack to help celebrate going back to school!Added to a home lunch or tucked into a backpack, this snack will power your student through the day!
6 servings (3 balls per serving)
Ingredients
1/2 cup
agave nectar or maple syrup
1/2 cup
Nutella hazelnut spread
3/4 cup
walnuts (chopped, pulse in a processor or hand chop into small pieces)
In a mixing bowl, combine the oats and salt and stir contents with a spoon. Then add the agave and Nutella hazelnut spread. Slightly dampened hands with water to help keep the mixture from sticking to your hands while folding in the craisins, walnuts, flaxseeds and cacoa powder. Once all the ingredients are thoroughly blended, let sit for 10 minutes at room temperature. If you have a melon baller, you can use this tool to help create even portions or you can just grab about 3 tablespoons of the mixture and roll in the palm of your hands until you have nice round shape. Repeat until all the mixture is used (about 18 balls), then refrigerate for 1 hour to set.
Recipe brought to you by:
Find more Quick & 'Ono bites under these categories: