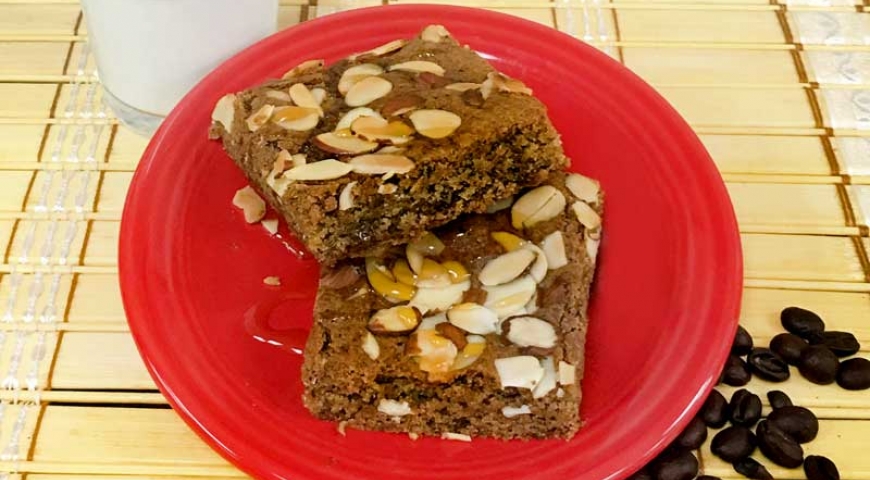 2 cup
light brown sugar (packed)
3 tsp
Kona Coffee (fresh ground)
1 tsp
pure vanilla extract
honey (organic Hawaiian preferred)
Prep Time:
Cooking Time:
Total Time:
Instructions
Preheat oven to 350°F. Butter a 9 by 13 inch baking pan, and line with parchment so that it over hangs on all sides. In a mixing bowl, whisk together flour, baking powder, and baking soda.
Melt butter and pour into a separate mixing bowl with brown sugar, coffee grounds, and a pinch of salt. Stir to combine. Stir in eggs and vanilla extract. Add in flour mixture until combined. Pour batter into pan, and sprinkle with almonds. Bake for 27 to 30 minutes.
Once out of the oven, let cool then drizzle honey over top.
Find more Quick & 'Ono bites under these categories:
Source:
Recipe By: Tom Salinger - 1st Place College Culinary Student Dessert Winner 2015 Kona Coffee Festival Recipe Winner