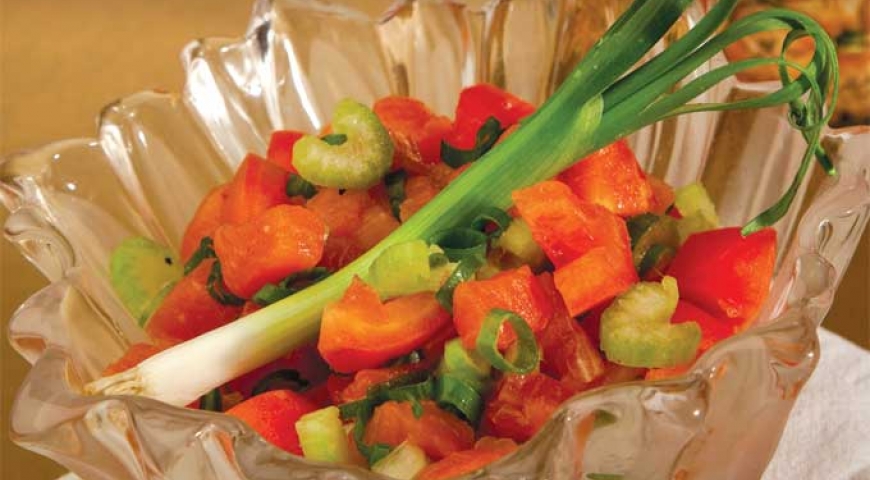 Description
Most of us could do with less salt in our diets. Fortunately, some foods only seem salty to our taste buds. I've taken a somewhat salty dish, and used Mother Nature to create a flavorful dish that goes easy on the sodium!
6 oz
fresh, wild salmon (finely chopped)
1/2 cup
green onion (thinly sliced)
1/4 cup
sweet white onion (finely chopped)
1/4 cup
celery (finely chopped)
1/2 cup
ripe tomato (chopped)
1 Tbsp
chili pepper water
sprinkle of kosher salt to finish
Combine all ingredients in a bowl, toss to combine and refrigerate for at least one hour. This allows the flavors combine letting the citrus and chili pepper water "cook" the salmon. Just before serving, sprinkle a scant bit of kosher salt on top of the lomi salmon. Putting the salt on the top of the dish instead of mixing it in will allow your tongue to instantly register the "salty" flavor, and the rest will be that cool, crunchy flavor combination that we all love.
Recipe brought to you by:
Find more Quick & 'Ono bites under these categories:
Source: