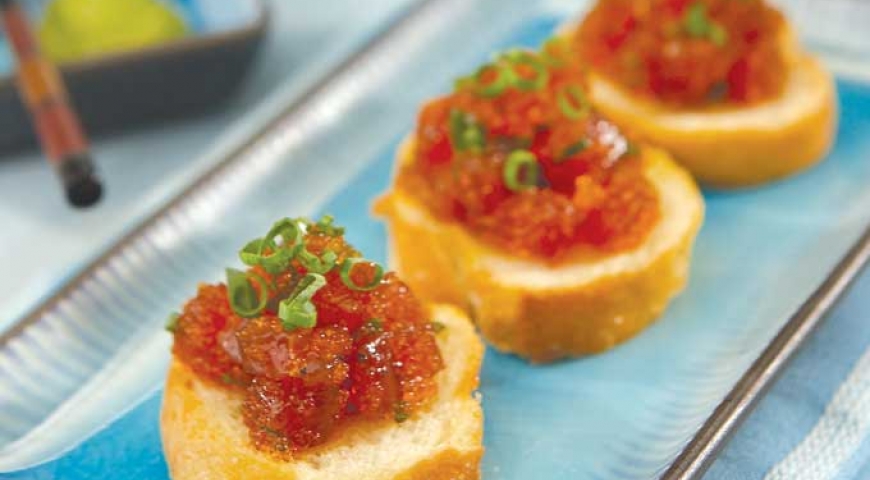 Description
This is a great appetizer because of its big two-level crunch. First, the happy pop of the tobikko, and then the satisfying crunch of the crostini.
2 lb
ahi (¼" or less diced)
1/2 cup
tobikko fish eggs
1/2 cup
green onion (thinly sliced)
1/4 tsp
wasabi paste (or wasbi oil)
fresh ground black pepper (to taste)
1
baguette (sliced into rounds ¼" thick)
To make the ahi spread, combine all the ingredients (ahi, tobikko, green onion, soy sauce, wasabi, kosher salt, and black pepper) in a bowl, fold together, and keep well chilled until ready to serve.
To make the crostini (you can also purchase prepared crostini), brush each slice of bread with a little olive oil and bake at 400° F for 10 minutes or until crispy. Remove from the oven and sprinkle with garlic salt or a herbed salt blend.  
Top each crostini with a rounded teaspoon of the ahi spread and serve.
Recipe brought to you by:
Find more Quick & 'Ono bites under these categories:
Source: