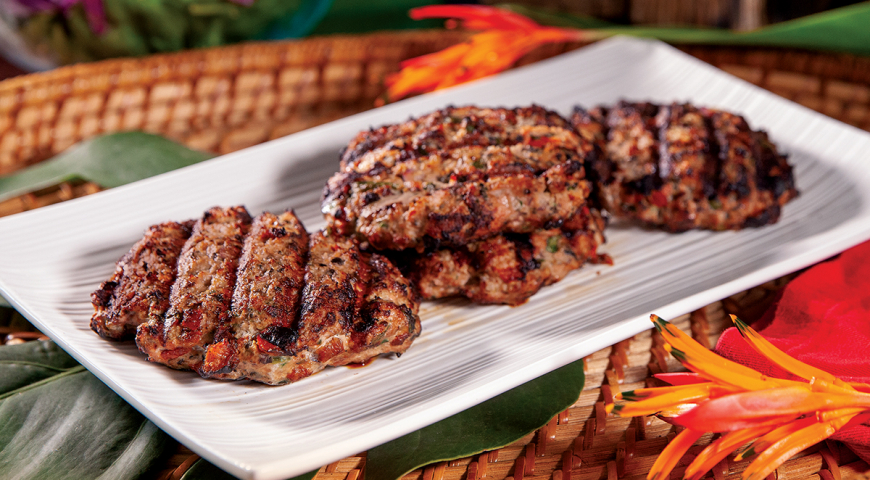 Description
Enjoy these delicious turkey patties with a salad for a healthy meal or on a bun with burger toppings at your next BBQ!
2 1/2 lb
lean ground turkey meat
1
small red onion (small dice)
1/2 cup
sundried tomatoes in olive oil (well drained and minced)
½ cup
olive tapenade (well drained of oil)
⅓ cup
fresh basil (rough chop)
½ tsp
crushed red pepper (optional)
¼ tsp
finely ground black pepper
Prep Time:
Cooking Time:
Total Time:
Instructions
Preheat grill to medium high heat. Place all ingredients into a large bowl and mix well. Form into 8 patties and place onto a baking sheet. Spray preheated grill with nonstick cooking spray and add the patties. Cook for 3 to 4 minutes per each side or until cooked through.
Recipe brought to you by:
Find more Quick & 'Ono bites under these categories: