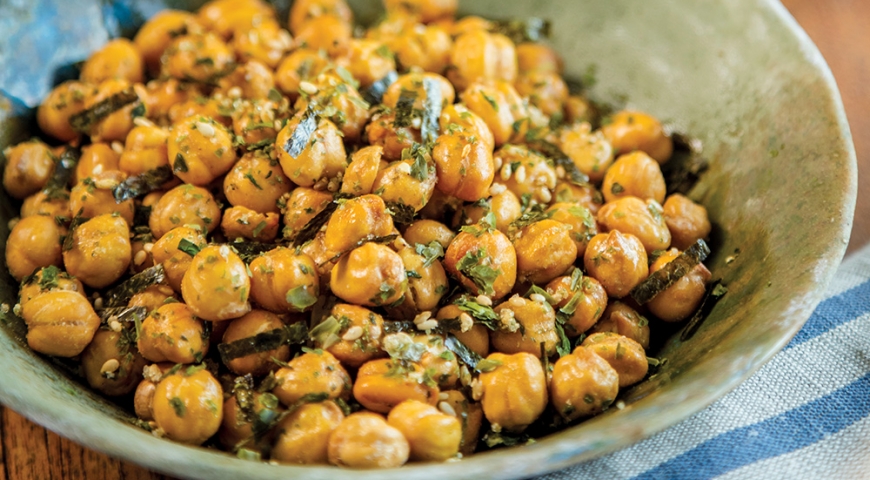 46 oz
chickpeas (drained and rinsed)
2 Tbsp
ranch seasoning mix
4 Tbsp
nori komi furikake (divided)
Prep Time:
Cooking Time:
Total Time:
Instructions
Preheat oven to 400˚F. Drain and rinse chickpeas in a colander. Pat with paper towels making sure the chickpeas are completely dry.
In a medium size bowl, toss chickpeas with olive oil, sesame oil, ranch seasoning and 3 tbsp. furikake. Spray a baking sheet with cooking spray. Place the seasoned chickpeas on the baking sheet as flat as possible so they don't overlap. Bake for about 30 to 40 minutes. In the middle of the cooking process after about 15 minutes, stir the beans so that both sides get golden brown and crunchy.
Remove the chickpeas from the oven and sprinkle with the remaining 1 tbsp. of furikake. Let them cool completely before serving for extra crunch. Store in an airtight container at room temperature and eat as a healthy snack!
Recipe brought to you by:
Find more Quick & 'Ono bites under these categories: