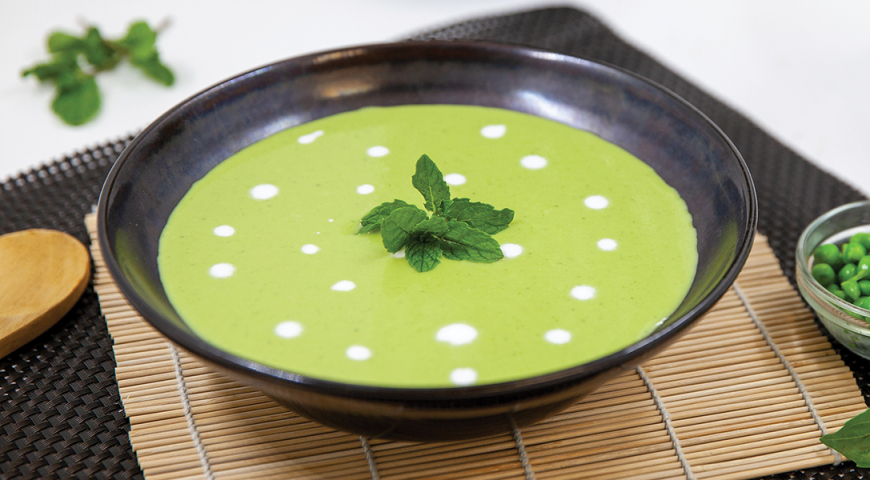 2 Tbsp
light oil or butter
1/2 cup
fresh mint (washed & de-stemmed)
1/2 cup
coconut milk (full fat)
1/4 cup
fresh herbs for garnish (ie. parsley, chives or pea shoots)
Prep Time:
Cooking Time:
Total Time:
Instructions
In a medium or large pot, heat the oil and sauté the onion until tender, stirring as needed to keep from sticking to the bottom of the pot. Add in the peas, stock, salt and bring to a boil. Reduce heat, cover and simmer for 5 minutes or until peas are tender.
Blend small batches of the pea soup mixture with the mint and coconut milk (reserve 1 to 2 tbsp. for drizzle or garnish) until creamy. If too thick, you can add 2 to 3 tbsp. of water at a time while blending to create desired consistency.
Pour into large bowl. Chill. To serve, garnish with a drizzle of the coconut milk and fresh herbs of choice.
Recipe brought to you by:
Find more Quick & 'Ono bites under these categories: