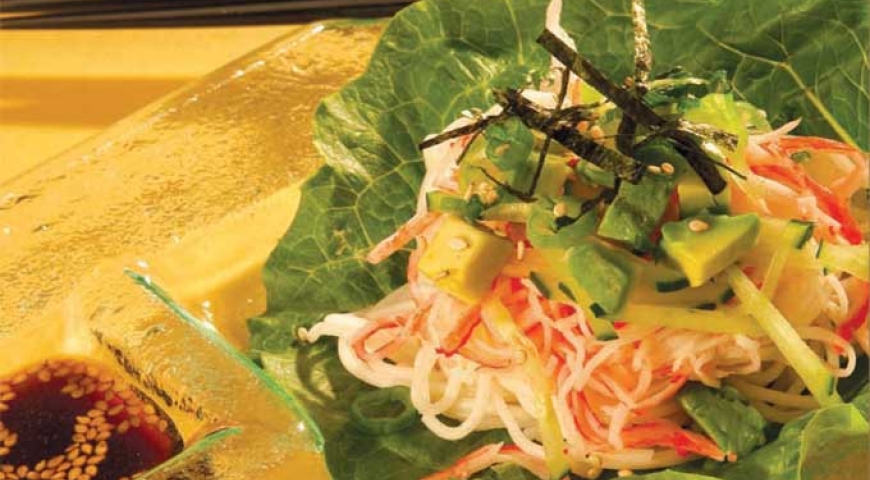 Description
This simple and refreshing recipe makes the perfect side dish or appetizer for family gatherings and informal parties.
1
head soft green lettuce (manoa, butter, romaine, etc.)
2 cup
crab meat or imitation crab meat
1
ripe avocado (diced into bite-sized cubes)
1/2 cup
green onions (diced fine)
1/4 tsp
wasabi (optional)
Wash lettuce, cut into 3" pieces, dry and refrigerate. Shred crab, dice cucumber and avocado into bite-size cubes. Heat all the sauce ingredients (shoyu, sesame seeds, rice vinegar, mirin, sugar, sesame oil, wasabi) together just until boiling, then set aside to cool. Cook somen according to package directions. Assemble by placing some somen on each lettuce leaf, followed by crab, avocado, cucumber, nori and green onions and a sprinkle of some sesame seeds.
Serve with dipping sauce on the side.
Recipe brought to you by:
Find more Quick & 'Ono bites under these categories:
Source: