Stay informed on the coronavirus (COVID‐19)
The coronavirus (COVID‐19) is a evolving situation. Please stay up to date with information from CDC.gov.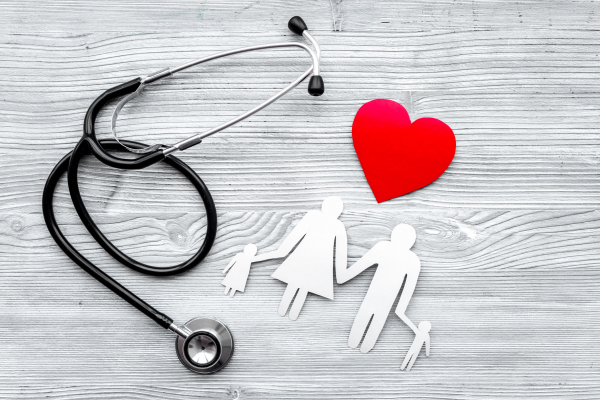 Message from KTA Super Stores regarding COVID-19
KTA Super Stores mission is to do our best at fulfilling the food, household and health care needs of the Hawai'i Island community.
We are strongly vested in protecting the health and well-being of our associates, customers, vendors and visitors. Our duty to you, is to develop and implement a plan designed to minimize the impact of COVID-19 in our community and our stores. All KTA Super Stores locations and associates will be implementing enhanced preventive actions immediately, following guidelines provided from the Center for Disease Control, the State of Hawai'i Department of Health and the Hawai'i Employers Council.
SANITIZING & CLEANING. Store cleanliness is a regular practice in all our locations. We're ramping up our efforts by implementing recommended COVID-19 sanitization protocols to ensure your safety.
OUR TEAM. We require all Associates, vendors and visitors to adhere to good hygiene practices.  This includes regular hand washing and the use of hand sanitizer between washes.  We have protective policies in place regarding associates that display known symptoms of COVID-19, have a suspicion that they have come in contact with a symptomatic individual or have recently traveled/passed through countries that have a Level 3 Travel Health Notice.
In addition, we understand our customers want to prepare by stocking up on their everyday needs and we are working around the clock to restock our shelves.  In an effort to supply as many of our customers as possible during this critical time of need. Effective, as of Wednesday, March 11, 2020, we have placed purchase limits on selected products.  Please see list below for updated products included in the limit.
Our associates are working hard to provide you with the best service possible at seven locations on Hawai'i Island.
We appreciate your patience and understanding as we continue to create a safe shopping experience for our community. Our actions and policies will adjust as needed by the situation. Let's work together and stay informed to keep Hawai'i Island healthy and prevent the spread.
For more information please contact info@ktasuperstores.com for questions and concerns.
Precautions for your next KTA Visit
In accordance with Governor Ige's emergency proclamation (issued 4/17) and in an effort to do everything possible to ensure the health and wellbeing of both our associates and customers, effective 4/18, all persons on KTA Super Stores premises will be required to wear a face mask at all times.
As recommended by the CDC, Face masks must be:
Put it over your nose and mouth and secure it under your chin

Fit it snugly against the sides of your face

In compliance with Mayor Harry Kim's emergency proclamation (issued 4/21), please sanitize your hands or gloves before entering the store. Rub the sanitizer over all the surfaces of your hands and fingers until your hands are dry. This should take around 20 seconds. Customers may use the sanitizer provided by KTA Super Stores at the entrance, or they may choose to use their own sanitizer in front of the KTA Associate or guard on duty before entering the store. 
New Store Hours
Beginning Wednesday, March 25, 2020, we will be adjusting our store closing hours to better serve you.  This will help our Associates restock our shelves and create a safe shopping experience by ramping up our sanitation protocols.
KTA Downtown
Mon - Sat:   7am to 7pm     Sun:    7am to 5pm

KTA Puainako
Daily: 5:30am to 9pm
Pharmacy
Daily: 8am to 5pm
KTA Waimea
Daily: 6am to 9pm
Pharmacy
Mon - Fri: 8:30am to 6:30pm    Sat: 9am to 3pm  
KTA Waikoloa Village
Daily: 6am to 9pm
Pharmacy
Mon - Fri: 9am to 6pm    Sat: 9:30am to 1:30pm
KTA Kailua-Kona
Daily: 5am to 9pm
KTA Keauhou
Daily: 6am to 8pm
Pharmacy
Mon - Fri: 9am to 6pm
KTA Express
Daily: 6am to 8pm
For the health and safety of our community, we will be implementing social distance policies and limiting the number of shoppers in our store at a time to keep our customers and employees safe. In effort to serve as many households as possible, we are limiting 2 people per family at a time. 
Shopping Hour Reserved for Kupuna & High Risk Customers
Sunday & Wednesday
All of our seven island wide locations will be reserving the first hour of store operations every Sunday and Wednesday for seniors (age 60 yrs. and above), high risk customers and an accompanying caregiver or assisting family member.
KTA Downtown
7:00am to 8:00am
KTA Puainako
5:30am to 6:30am
KTA Waimea
6:00am to 7:00am
KTA Waikoloa Village
6:00am to 7:00am
KTA Kailua-Kona
5:00am to 6:00am
KTA Keauhou
6:00am to 7:00am
KTA Express
6:00am to 7:00am
KTA pharmacies are not open during this reserved time. We apologize for any inconvenience this may cause.
Visit our locations page for a complete list of our store locations and hours of operations. 
Print Advertisements
Beginning April 1, we will be temporarily reducing the size of our weekly ads and items advertised. Don't worry, there will still be many in-store specials!  This will allow us to pivot and adjust specials as needed to quickly serve you better.
Product Limits
In effort to continue to supply as many of our customers as possible during this time of need, there will be purchase limits on selected products, effective Monday, May 26, 2020.
Limit 2 for the following items:
If a listed item is on coupon, the limit stated on the coupon will be implemented.
Alcohol Wipes/Swabs
Antibacterial Hand Soaps
Baby Wipes
Bleach
Cold/Cough Medicine
Disposable Nitrile Gloves (2 cartons)
Disinfecting Sprays     
Disinfecting Wipes
 
Gloves
Hand Sanitizers
Hydrogen Peroxide
Hand Sanitizing Wipes
Pain Relief Medication
Rubbing Alcohol
Vitamin Supplements
This list may be modified as the situation develops.
ALL SALES FINAL on Rice (all sizes) and Face Masks (Antiviral & Respiratory)
For our return policy on items not listed above please click here.
New Services
Curbside Delivery at KTA Puainako Pharmacy
Monday, Wednesday & Friday - 12pm to 2pm
How it works:
Call the KTA Puainako Pharmacy to fill your prescription.
Request for curbside pick up.
Drive to KTA during the KTA Pharmacy Curbside Delivery hours.
Look for the Curbside Pick-Up Stalls, park and wait in your car.
Call us on the number on the Stall Sign to let us know you've arrived. We'll be right out with your prescription!
Curbside Pick-Up is for prescriptions only. Debit or Credit Card Payments only.
Please contact your KTA Puainako Pharmacy for more details.
Scroll down for Pharmacy contact information.

Prescription Delivery by Mail at KTA Keauhou Pharmacy
Please contact KTA Keauhou Pharmacy at 808-322-2511 to ask for prescription delivery.
Some restrictions and fees may apply.
Take Steps to Protect Yourself and Others
Wash your hands often with soap and water for at least 20 seconds especially after you have been in a public place, or after blowing your nose, coughing, or sneezing.
If soap and water are not readily available, use a hand sanitizer that contains at least 60% alcohol. Cover all surfaces of your hands and rub them together until they feel dry.
Avoid touching your eyes, nose, and mouth with unwashed hands.
Avoid close contact with people who are sick
Cover your mouth and nose with a tissue when you cough or sneeze or use the inside of your elbow. Throw used tissues in the trash. Immediately wash your hands with soap and water for at least 20 seconds. If soap and water are not readily available, clean your hands with a hand sanitizer that contains at least 60% alcohol.
Stay home if you are sick, except to get medical care. Learn what to do if you are sick.
If you are sick:  You should wear a face mask when you are around other people (e.g., sharing a room or vehicle) and before you enter a healthcare provider's office. If you are not able to wear a face mask (for example, because it causes trouble breathing), then you should do your best to cover your coughs and sneezes, and people who are caring for you should wear a face mask if they enter your room.
If you are NOT sick: You do not need to wear a face mask unless you are caring for someone who is sick (and they are not able to wear a face mask). Face masks may be in short supply and they should be saved for caregivers.
Clean AND disinfect frequently touched surfaces daily. This includes tables, doorknobs, light switches, countertops, handles, desks, phones, keyboards, toilets, faucets, and sinks. If surfaces are dirty, clean them: Use detergent or soap and water prior to disinfection. Click here for disinfection guidance from CDC.gov.