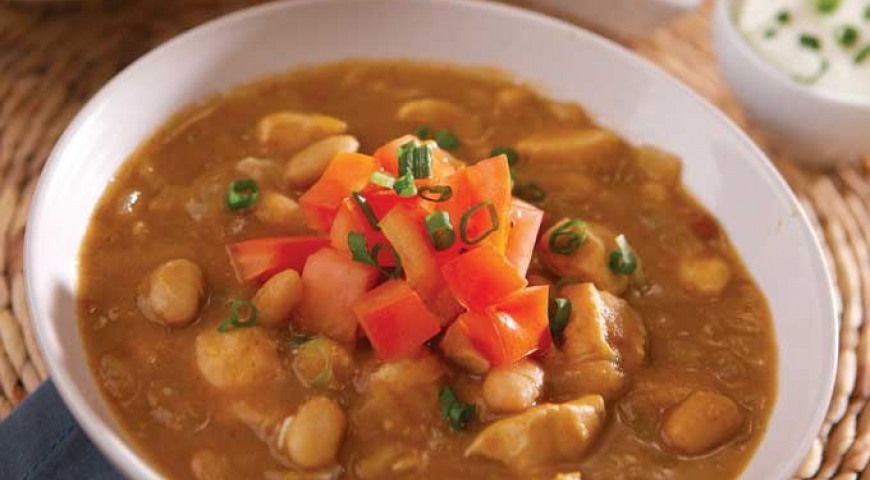 Description
This recipe works especially well with "hapa" rice (a mix of ½ brown and ½ white rice). The tomato and green onion add refreshing color and flavor to this wholesome, satisfying dish.
1 1/2
boneless skinless chicken breast (chopped into bite-sized pieces)
2 cup
chicken broth (low-fat, low-sodium is best)
1 can
cannellini or great northern beans
7 oz
vegetarian refried beans
1/2 cup
fresh tomato (diced)
1/2 cup
green onion (sliced)
tortilla chips (optional)
Heat oil in a large pot, then sauté the onions for about 5 minutes before adding in the garlic and stirring for 30 seconds.  Add the chicken and cook for another 5 minutes. Add the broth. Stir in the cannellini beans and the refried beans, whisking if needed. Add the cumin and chili powder, and continue to cook on low heat for 10 to 15 minutes to let the ingredients settle in.
To serve, spoon chili into a bowl over rice and top with green onion, sour cream, a sprinkle of fresh diced tomato and a few tortilla chips.
Recipe brought to you by:
Find more Quick & 'Ono bites under these categories:
Source: