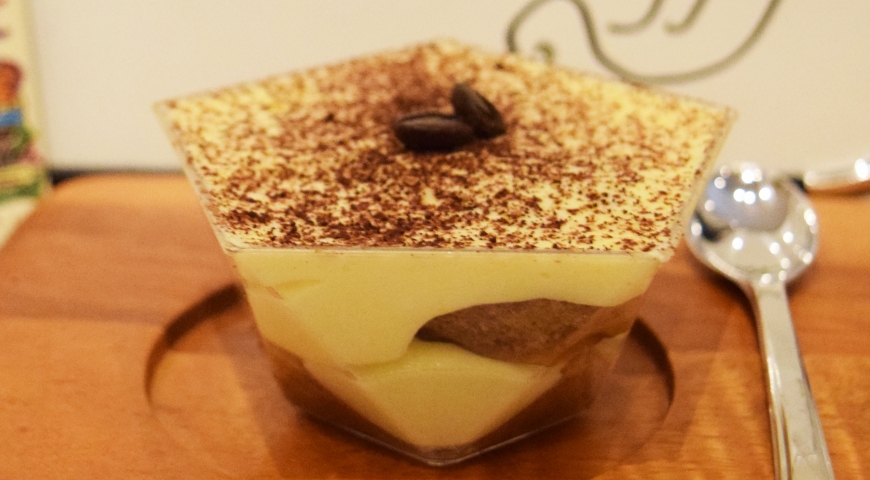 8 oz
mascarpone, softened to room temperature
1 1/2 cup
Kona coffee, brewed and chilled
Prep Time:
Cooking Time:
Total Time:
Instructions
Put a glass mixing bowl in the fridge until cold to the touch.
In a separate heatproof bowl, cream together egg yolks and sugar then set over a pot of simmering water.  Add marsala and continue to whisk until the mixture is thick and has doubled in volume.  Remove from heat.  Stir in the mascarpone until completely blended.
In the chilled bowl, whip the heavy cream to soft peaks

.  

Fold the whipped cream into the mascarpone mixture

,

to lighten

.
In
small cups pipe the mascarpone cream on the bottom.  Then quickly dip each ladyfinger in the chilled coffee

and

place the dipped lady fingers on top of the cream

.

 Repeat with a second layer of dipped ladyfingers and more mascarpone cream

.  

Sprinkle top with desired amount of cocoa powder. Refrigerate for 2 hours before serving

.
Find more Quick & 'Ono bites under these categories:
Source:
Alice Petrzyenko, Kona Coffee Recipe Contest Winner: College Culinary Sweet – 1st Place