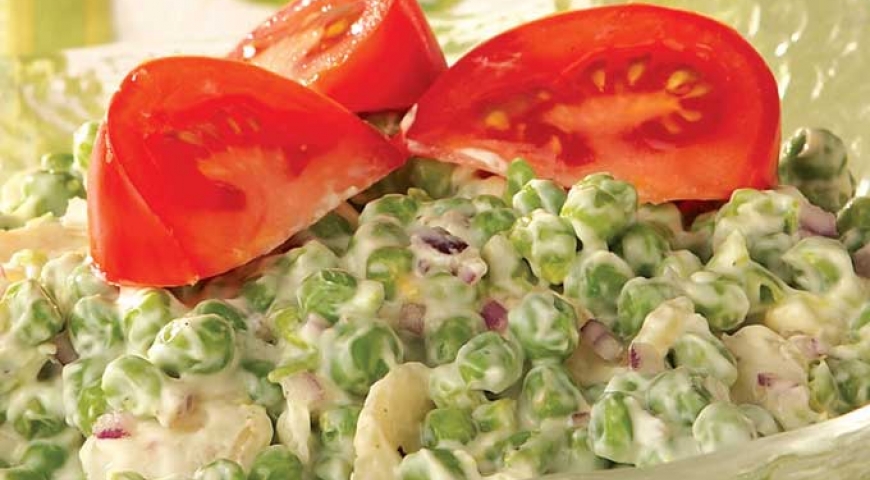 Description
This is a lightened up version of a popular salad that everyone loves and is a perfect side dish at your next BBQ.
1 pkg
frozen green peas (16 oz. package; defrosted in a colander using very hot water)
1 can
sliced water chestnuts (12 oz. can; drained)
1/2 cup
red onion (finely chopped)
3/4 cup
fat free or light sour cream
fresh ground black pepper
1 pkg
dry ranch style dressing
1
tomato (sliced into wedges)
Defrosting the peas with hot water will blanch them and retain their bright green color. Dry the peas thoroughly – put some paper towels out on a cutting board, then lay out the peas and blot them gently with another paper towel.
Place peas in a large bowl; gently fold in water chestnuts, red onion, mayonnaise, sour cream, garlic salt, salt and pepper. The dry ranch dressing should be added one teaspoon at a time according to your own preference – usually I add about a tablespoon.  Pour the pea salad into a bowl and arrange the tomato wedges on top as an edible garnish. Keep refrigerated until ready to serve.
Recipe brought to you by:
Find more Quick & 'Ono bites under these categories:
Source: