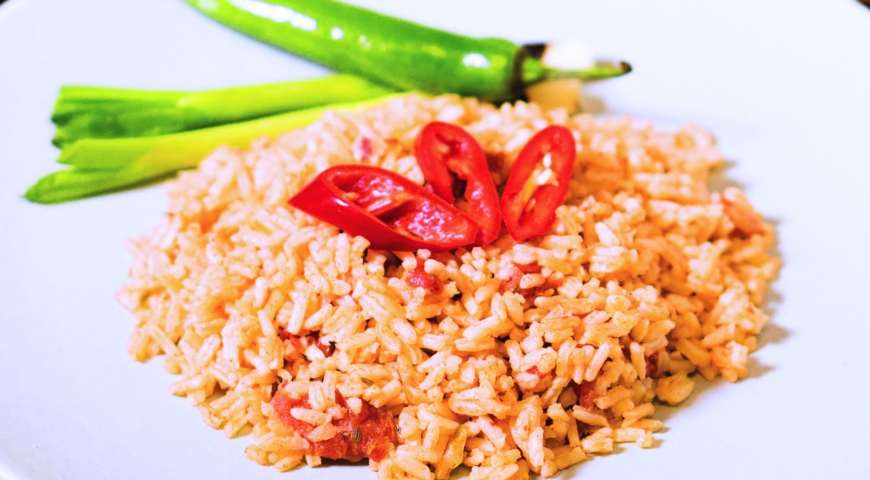 1 1/2 cup
long grain rice (raw)
15 oz
stewed tomatoes (roughly chopped)
1 1/2 cup
chicken broth or stock
1/2 tsp
oregano (dried or fresh)
Prep Time:
Cooking Time:
Total Time:
Instructions
Over medium heat, pour vegetable oil into a saucepot. Add garlic and cook for a few seconds or until lightly toasted.
Then add the rice and cook for 2 to 3 minutes or until the rice is also lightly toasted (be careful not to burn). Add the tomatoes, stock or broth, jalapeño, chili powder, oregano, cumin and salt and pepper to taste.
Bring the rice to a light simmer for 2 to 3 minutes, then cover and turn heat on low for 15 minutes. Turn the heat off and let stand with cover on, for 10 to 12 minutes. Rice should be cooked through and soft. Stir in butter right before serving.
Recipe brought to you by:
Find more Quick & 'Ono bites under these categories: