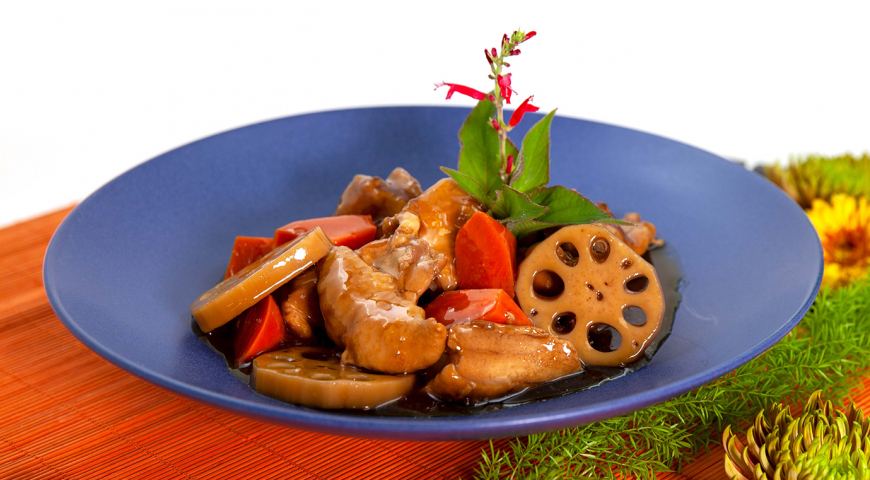 Description
This is a favorite holiday dishes to take to a pot luck. You can take it in the pot it was cooked in or take the solid items out of the pot and neatly arrange them in a Japanese "jubako" or lacquer box for a New Year's "Osechi" or celebration box filled with various symbolic food items.
1 lb
chicken (cut into 1" cubes)
6 oz
carrot (cut into 3/16" thick round disks or obliques - roll cut)
6 oz
lotus root (peeled & sliced)
Prep Time:
Cooking Time:
Total Time:
Instructions
Heat a medium sized pot on high heat and add in the oil. When the oil lightly smokes, add in the chicken.
Prepare dashi according to package directions. Brown the chicken on all sides, deglaze with the dashi (add the dashi liquid to the hot pan to help remove the flavorful brown particles from the bottom of the pan) and reduce the heat to medium.
Add in the carrot, lotus root, shoyu, sugar and sake and simmer until the liquid reduces by ¾ and serve hot.
Recipe brought to you by:
Find more Quick & 'Ono bites under these categories: