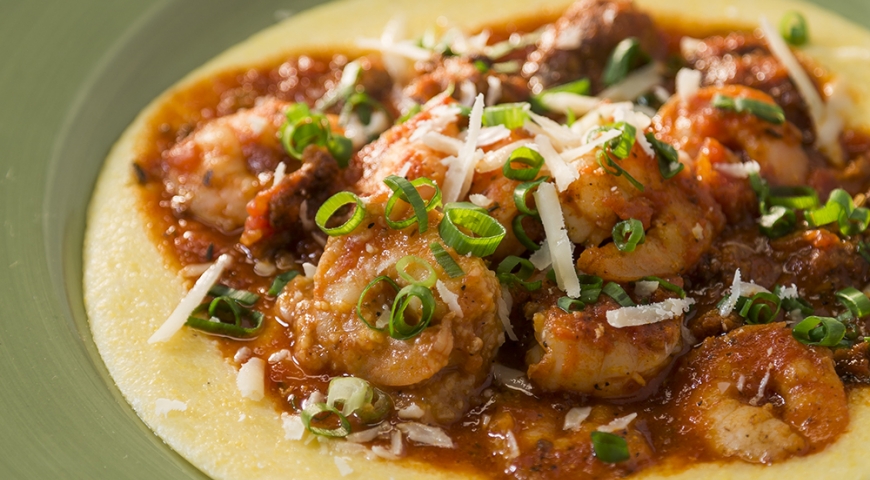 8 oz
Italian sausage (casing removed)
Prep Time:
Cooking Time:
Total Time:
Instructions
Wash the shrimp and pat dry. In a frying pan over medium heat, sauté the sausage until browned, about 5 to 7 minutes, then add the shrimp. Add the blackened spice and tomato sauce and stir to combine. Add a few tbsp. of water, if needed. Set aside.
In a large pot over medium high heat, combine the water and milk and bring to a boil. Gradually add the cornmeal, stirring or whisking continuously until it is incorporated.
Lower the heat and cover. Remove the lid and whisk frequently, every 3 to 4 minutes to prevent the grits from sticking to the pan or getting lumpy; continue for about 15 minutes total or until the mixture is creamy.
Remove from heat and add the butter, salt and pepper to taste and whisk to combine. Once the butter has melted into the grits, slowly whisk in the cheese until smooth and creamy. Serve immediately with shrimp.
Recipe brought to you by:
Find more Quick & 'Ono bites under these categories: