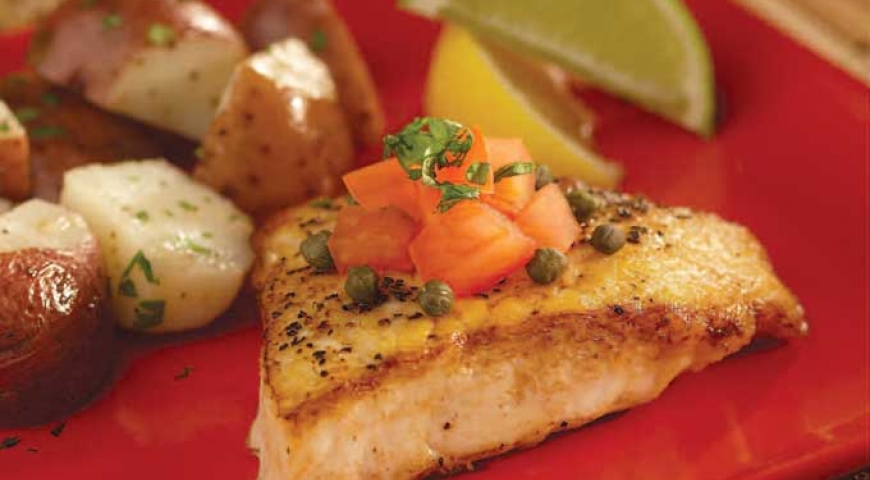 Description
The trick to cooking this fish is not to overcook it! If you can't find halibut, mahimahi is a perfect substitute.
3 Tbsp
capers (drained and rinsed)
1 Tbsp
extra virgin olive oil
fresh ground black pepper
Season your halibut on both sides with the garlic salt and pepper. Heat up a large frying pan on medium high, add the olive oil and then the butter. When the butter has melted, add the fish and sear for one minute, then squeeze one lime over them and sprinkle the capers on top of the fish. Continue to cook the fish until you can see it turning opaque on the bottom, then flip them over, trying to keep the capers under the fish (they'll cook onto the fish). Watch carefully, if you're not familiar with cooking fish and you need to take a peek, take a knife and pierce a small slit so you can see if the middle of the fish is cooked. It's okay to remove it from the pan if there is a little strip of raw in the middle because the fish will continue to cook. Flip the fish over so the caper side is on top, mound a little bit of diced tomato on top, garnish with parsley and serve with a wedge of lime.
Recipe brought to you by:
Find more Quick & 'Ono bites under these categories:
Source: