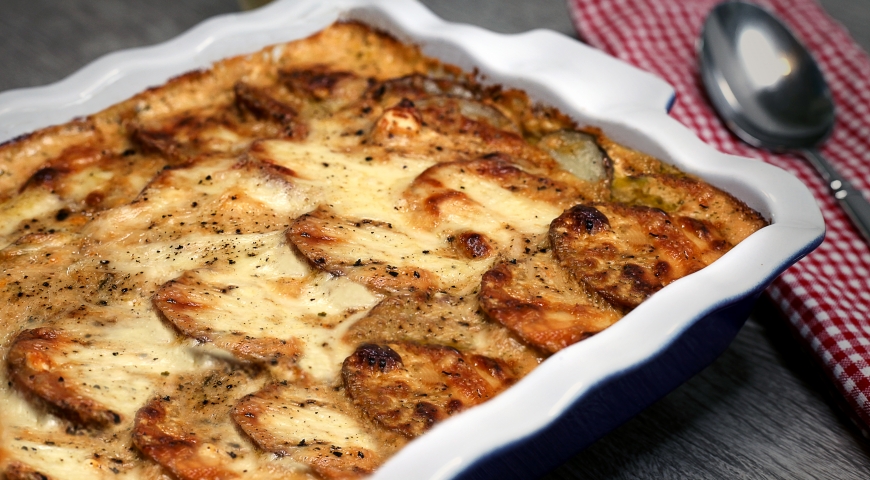 1 cup
low-sodium chicken stock
8 oz
triple cheddar cheese
8-10
red potatoes (medium, sliced 1/8" thick)
2 cup
Parmesan cheese (shredded)
Prep Time:
Cooking Time:
Total Time:
Instructions
Preheat oven to 400°F. Spray a 9" x 13" baking dish with non-stick cooking spray. 
In a medium pot over medium heat, combine the chicken stock, cream, cream cheese, cheddar cheese, garlic, pesto, salt and pepper to taste. Whisk gently until smooth; remove from heat. 
Spread half of the potato slices in an even layer on the bottom of the prepared pan. Top with half of the cream sauce. Smooth to cover evenly, then sprinkle on 1 cup of Parmesan cheese. Make a second layer with each of the remaining ingredients, first the potatoes, then cream sauce and last, 1 cup of Parmesan cheese.
Bake for 30 to 45 minutes until potatoes are tender and the top has browned.
Enjoy this great side dish with a hearty entrée. 
Recipe brought to you by:
Find more Quick & 'Ono bites under these categories: