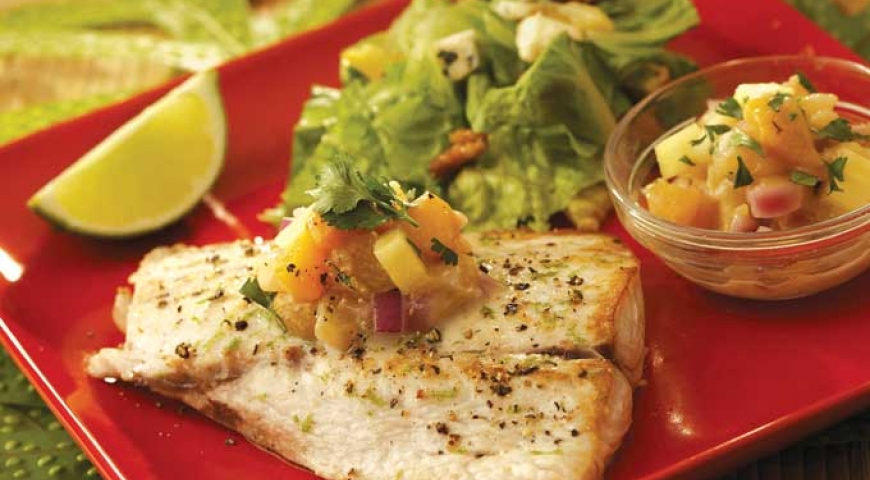 1 Tbsp
canola oil or butter
fresh cilantro (for garnish)
1/2 cup
pineapple (chopped)
1/4 cup
red onion (chopped fine)
fresh ground black pepper (to taste)
lime wedges (for garnish)
Use a small saucepan to cook the chutney. Over medium heat, combine the pineapple, red onion, coconut milk, fish sauce and brown sugar.  Increase heat to high and bring mixture to a boil, then turn heat to low and simmer for 10 minutes. Remove from heat and set aside until cool, then add the fresh cilantro.
Preheat a large frying pan on medium high heat, then add the oil when the pan is hot. Season the mahimahi with garlic salt and pepper, place in the pan and cook on one side for 2 to 3 minutes. Sprinkle with the lime zest and flip over, zest side down and continue cooking for another 2 to 3 minutes.
To serve, plate a piece of mahimahi and top with a dollop of the chutney and garnish with a lime wedge on the side and a sprig of cilantro on top of the chutney.
Recipe brought to you by:
Find more Quick & 'Ono bites under these categories:
Source: