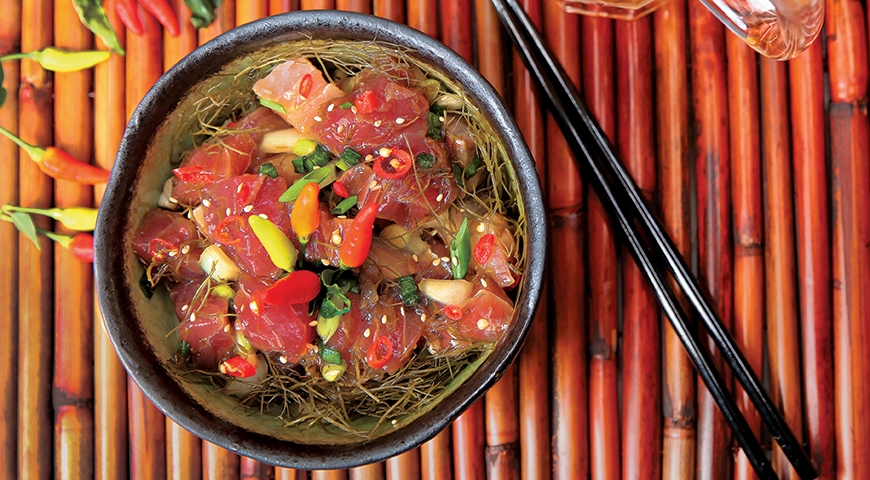 1
sweet onion (1/4" dice)
5
Hawaiian chile peppers (minced)
2 Tbsp
toasted sesame seeds
Prep Time:
Cooking Time:
Total Time:
Instructions
Cut the kampachi and ahi into ½" cubes and place into a medium bowl.  Add the onion, ogo and green onions to the fish and set aside.
In a small bowl, combine the soy sauce and sesame oil; mix in the Hawaiian chile peppers. Pour the soy sauce mixture over the fish and stir gently. Season with Hawaiian salt and sesame seeds. 
Great for game day or any day! Serve with ice-cold, local beer.
Recipe brought to you by:
Find more Quick & 'Ono bites under these categories: