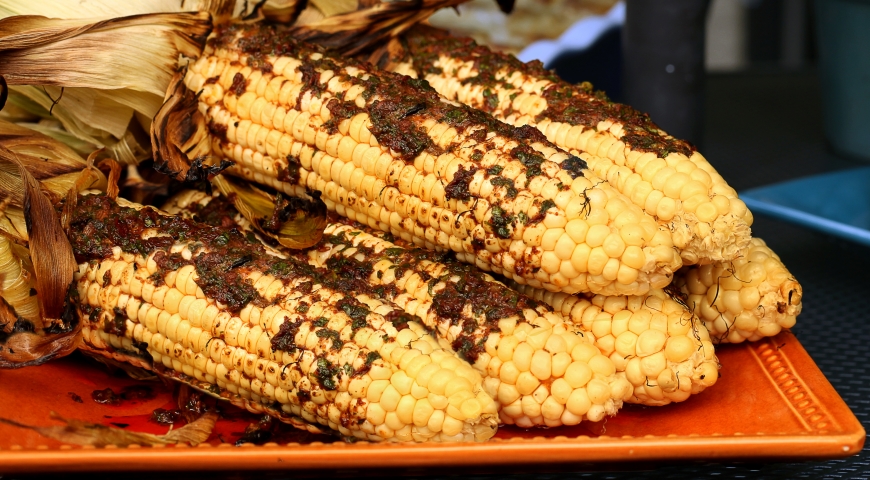 8
ears fresh sweet corn (husked, silks removed)
7 oz
can chipotle peppers in adobo sauce
2 Tbsp
cilantro (chopped)
1 1/2
sticks salted butter (room temperature)
Prep Time:
Cooking Time:
Total Time:
Instructions
Preheat the grill on high. Wash the corn and pat dry. Season each ear with a small amount of olive oil, salt and pepper on all sides.
In a medium bowl, combine two seeded and minced peppers from the can of chipotle peppers (save the rest for another use), along with the garlic, cilantro, chili powder, cumin, butter and salt and pepper to taste. Mix well and set aside.
Place the corn onto the grill and cook for 3 to 4 minutes on each side. Remove the corn from the grill and place onto a large platter. Smear the firecracker butter onto the corn, or serve it on the side and allow each guest to use to suit their personal taste.
This side dish pairs well with all BBQ entrees; enjoy with an ice cold beer.
Recipe brought to you by:
Find more Quick & 'Ono bites under these categories: