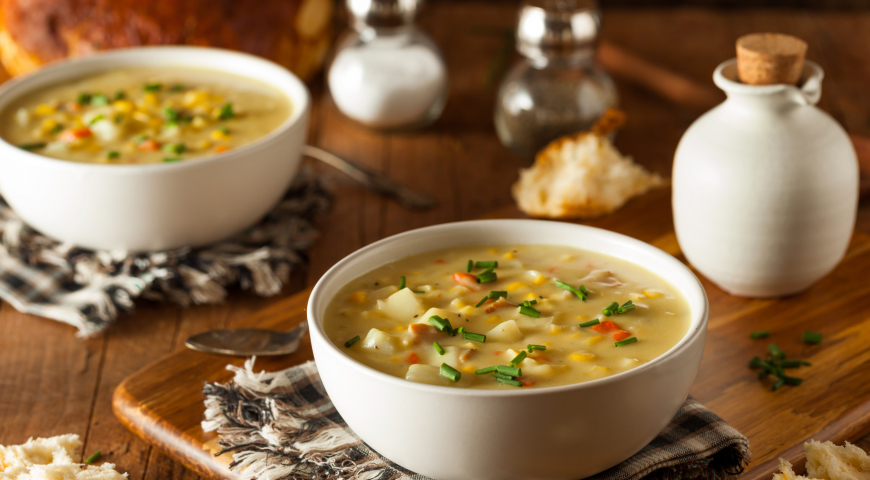 Description
I call this my 15-minute chowder, because that's all the time it takes. Just get the stock boiling as you chop the red potatoes, and you're well on your way to a satisfying meal.
4 cup
chicken or vegetable broth (low-sodium if possible)
2 cup
red potato (skin on, diced)
1 can
corn (14 oz. can; drained, or substitute 1 to 2 cups frozen corn)
2/3 cup
instant mashed potato mix
1/2 tsp
fresh ground black pepper
In a medium pot, heat the olive oil and add the onion. Sauté the onions for about 3 minutes or until they become translucent. Add the broth, bring to a boil, and add the diced red potato. Continue cooking at a gentle boil – the potatoes should take about 7 minutes to cook. Next, add the corn. Turn down the heat, add the milk and start to gradually add in the mashed potato mix. Depending on the mix, the soup will start to thicken – if you add too much mix and the soup is too thick, just add more stock. Season with thyme, black pepper and garlic salt. With a nice piece of bread or a dinner roll, this makes for a quick and satisfying meal!
Recipe brought to you by:
Find more Quick & 'Ono bites under these categories: