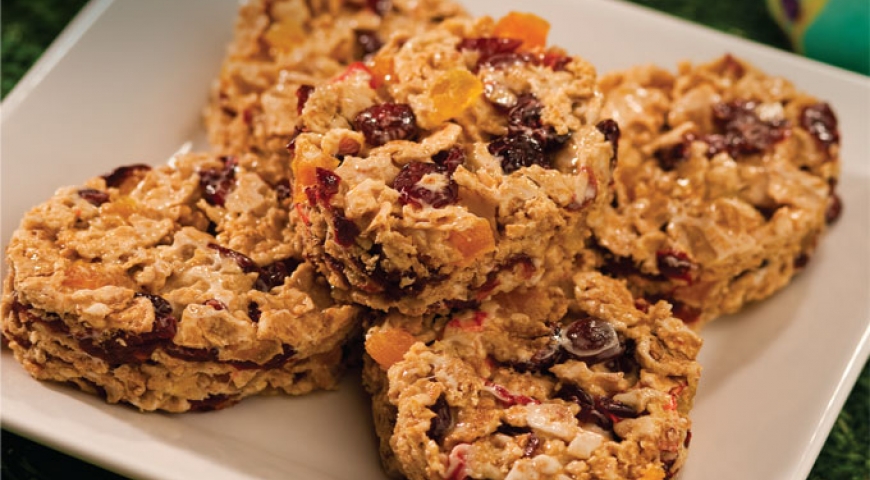 1 pkg
miniature marshmallows (10.5 oz package)
1 pkg
Special K Red Berry cereal (12 oz. package)
1/2 cup
dried blueberries
1/2 cup
dried cranberries
Easter-themed cookie cutters (optional)
Grease a 9" x 13" pan with cooking spray. Chop the apricots into small pieces and set aside. In a large microwave safe bowl, combine butter, vanilla extract, and marshmallows. Microwave on high for 1 to 2 minutes, stopping to stir the mixture every 30 seconds until smooth.
Remove the mixture from the microwave, and add the cereal, blueberries, cranberries and apricots. Stir well. Pour the mixture into the pan, cover with plastic wrap, and press contents evenly into pan with your fingers or a spoon (to create the hard bar texture).
Let the treats cool for about 1 hour until the mixture is firm to touch. Cut into squares, or for a festive look, use decorated Easter themed cookie cutters to make bunny or egg shape treats.
Recipe brought to you by:
Find more Quick & 'Ono bites under these categories:
Source: