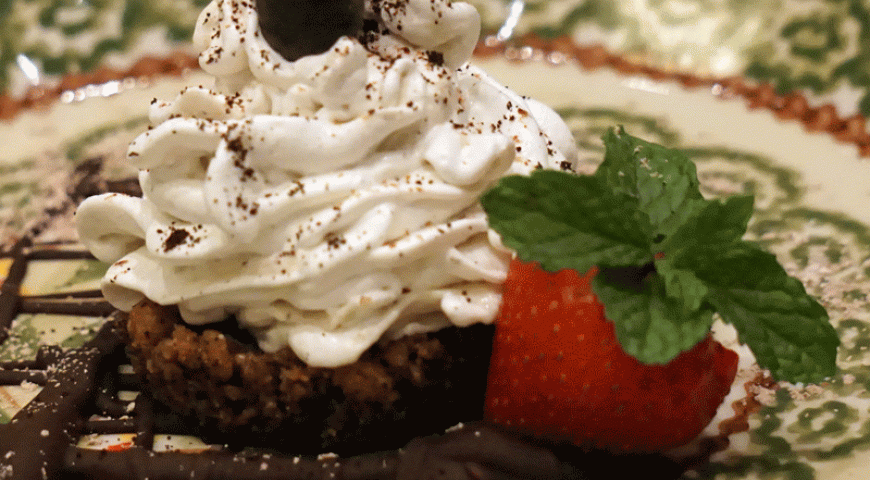 1 1/2 cup
graham cracker crumbs
1 Tbsp
Kona coffee grounds
8 oz
cream cheese (softened)
3 Tbsp
100% Kona Coffee (concentrated)
12 oz
semi-sweet chocolate chips
chocolate covered coffee beans (for topping)
Prep Time:
Cooking Time:
Total Time:
Instructions
To make the crust, mix graham cracker crumbs, coffee, sugar and melted butter until blended. Press evenly into bottom of a cupcake pan. Bake at 375° for 4 to 7 minutes. Do not over bake. Set aside to cool while you prepare the filling.
For the filling, whip cream cheese, coffee and vanilla extract until smooth. 
Sift powdered sugar into mixture. Fold in whipped topping then add filling to the crust.
Lastly, melt chocolate chips as directed. Top mini pies with a chocolate covered coffee bean and drizzle around or over with the melted chocolate. 
Find more Quick & 'Ono bites under these categories:
Source:
Recipe By: Alicia Alcain - 2nd Place College Culinary Student Dessert 2015 Kona Coffee Festival Recipe Contest