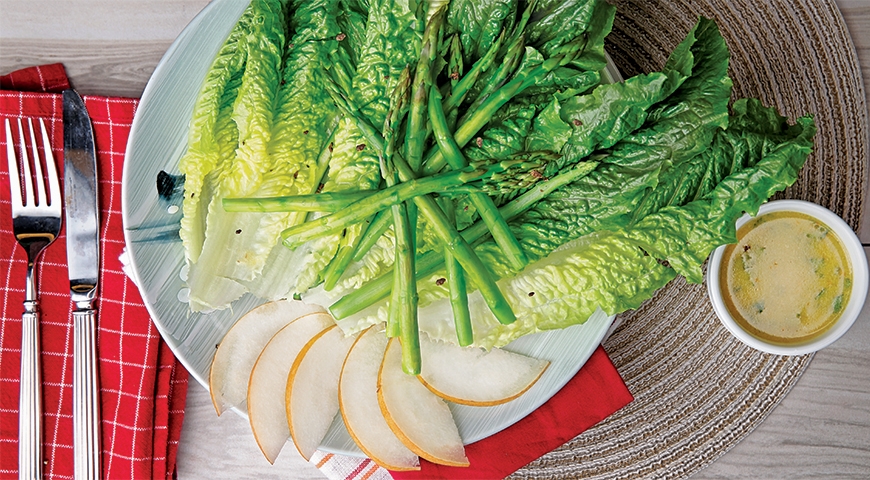 1 lb
asparagus (blanched)
2 Tbsp
black truffle peelings (optional)
1/4 cup
Italian parsley (chopped)
1
large Korean pear (thinly sliced)
Prep Time:
Cooking Time:
Total Time:
Instructions
Peel asparagus and blanch in boiling water for about 2 to 4 minutes.  Remove from pot and place immediately into a bowl of iced water, to stop the cooking. Remove from water, dry and cut in half long ways. Set aside.
In a small mixing bowl, whisk together the truffle peelings, garlic, shallot, mustard, orange, lemon and lime zest and juice, parsley and sugar.  Whisk in the oil and season to taste with salt and pepper.
To serve, place the romaine leaves on a plate and top with asparagus and pears. Drizzle with vinaigrette and enjoy this light and refreshing starter with a glass of white wine. 
Recipe brought to you by:
Find more Quick & 'Ono bites under these categories: