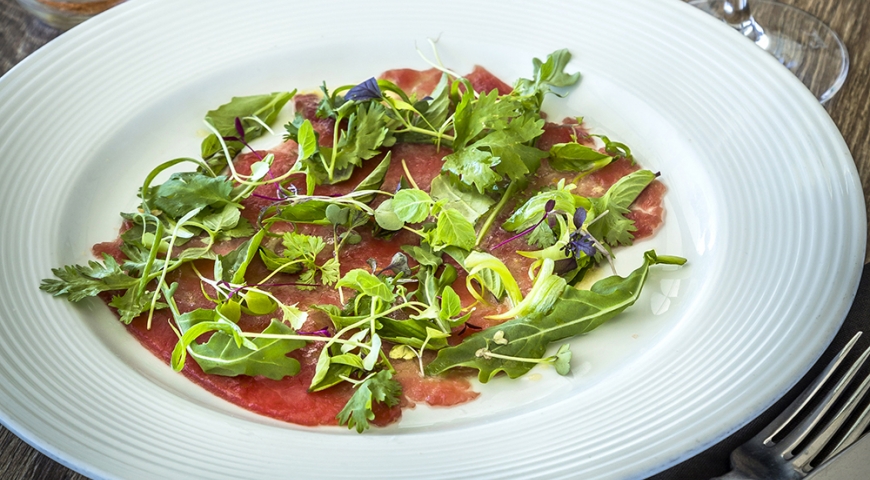 6 oz
ahi (cut into 2 oz. portions)
1
orange (zest and juice)
1 pieces
ginger (small, minced)
1 bunch
green onion (sliced)
Prep Time:
Cooking Time:
Total Time:
Instructions
Place the ahi between two sheets of plastic wrap or inside of a zip-top bag lined with oil. Gently pound until flattened. Remove plastic and put onto plates; keep cold.
To make the vinaigrette, in a small bowl combine the orange juice and zest, lemon juice and zest, garlic, ginger, green onion, soy sauce, canola oil, honey, Dijon mustard and salt and pepper to taste.
Spoon vinaigrette over ahi. Top with parsley, cilantro, arugula and basil; sprinkle with Hawaiian salt and serve.
Recipe brought to you by:
Find more Quick & 'Ono bites under these categories: