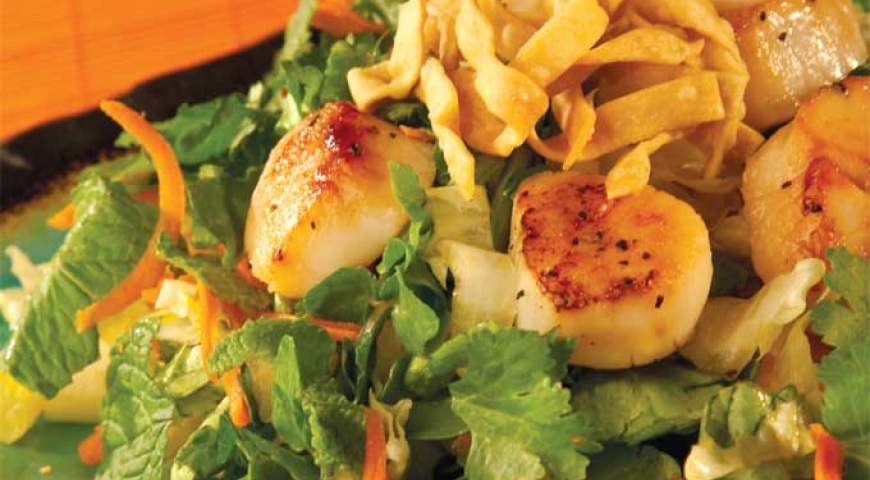 Description
A nice crunchy salad filled with greens and topped with seared scallops can start a special dinner, or the star as a complete lunch meal that will fill you up and satisfy the most health conscious eater.
Asian-style (sesame) dressing
5 cup
Chinese cabbage (shredded)
1 1/2 cup
carrots (shredded)
1/3 cup
fresh cilantro (Chinese parsley) (chopped)
1/3 cup
fresh mint leaves (roughly torn)
2 Tbsp
toasted sesame seeds
1/2 cup
won ton chips (lightly crushed)
To prepare the scallops, season lightly with salt & pepper, then toss in a small bowl with a large drizzle of Asian-style dressing (like Tropics). Heat a large pan on medium high and add the canola oil. Sear the scallops for about 3½ minutes each side, being careful not to crowd them in the pan so they brown nicely. Set aside to cool.
Toss the remaining salad ingredients together (Chinese cabbage through the sesame seeds) and lightly season with the dressing. Don't over dress. Top each serving with the crushed won ton chips and a few scallops.
Recipe brought to you by:
Find more Quick & 'Ono bites under these categories:
Source: