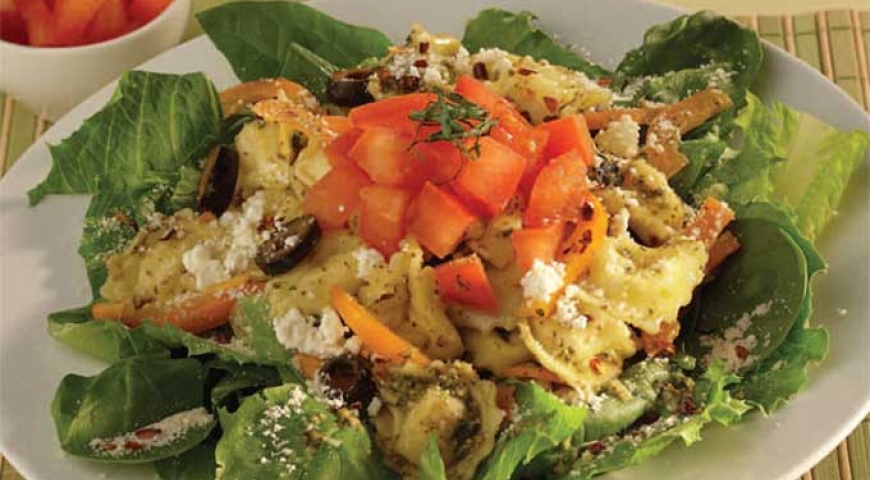 Description
The summer months herald in picnics at the beach or gatherings at the homes of family and friends. This is the perfect dish to bring along – it has the right combination of fresh veggies and satisfying pasta.
4 cup
romaine lettuce (rough chopped)
1/2 cup
black olives (sliced)
1/3 cup
feta cheese (crumbled)
1 cup
fresh Big Island Tomato (diced)
1
yellow or orange bell pepper (sliced thin)
1 pinch
red pepper flakes
1/4 cup
parmesan cheese (grated)
Prepare the tortellini according to package directions, drain and set aside to cool. In a salad bowl, combine the romaine and spinach, olives, feta cheese, tomato and bell pepper, top with the tortellini and sprinkle on the red pepper flakes.
To make the vinaigrette, loosen up store bought pesto by first combining the olive oil and warm water, then slowly whisking into the pesto. Add dressing to the salad, toss lightly and top with parmesan cheese.
Recipe brought to you by:
Find more Quick & 'Ono bites under these categories:
Source: