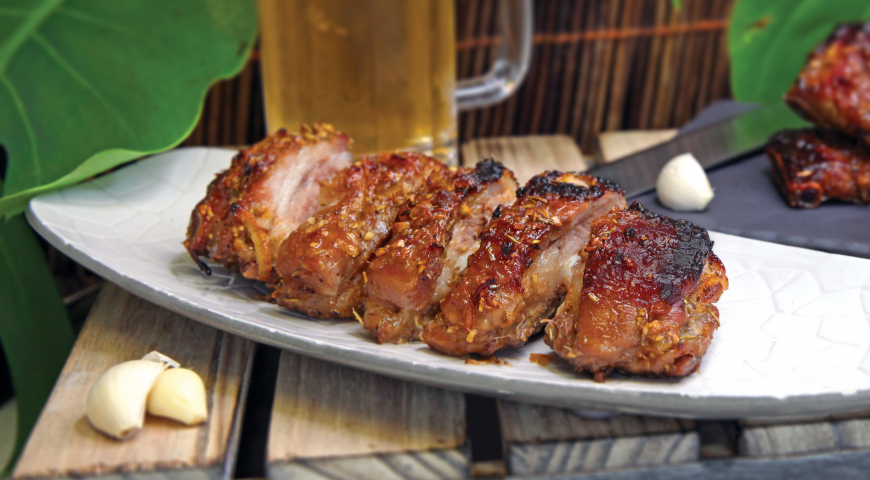 1 1/2 Tbsp
garlic (minced)
Prep Time:
Cooking Time:
Total Time:
Instructions
Wash and dry the ribs and divide into 2 large ziptop bags.
In a small bowl, combine the soy sauce, marmalade, pineapple juice, honey, garlic, ginger, lemon juice, rosemary, salt and pepper. Pour equal amounts of marinade into each bag of ribs. Chill and marinate for 1 to 2 days.
Preheat oven to 350°F. Line a 13" x 18" sheet pan with foil and top with a metal rack or line the pan with parchment and place the ribs directly on the paper.
Remove the ribs from the marinade and arrange in a single layer. Bake for 1½ hours or until the meat pulls away from the bone, basting with marinade every 20 minutes.Enjoy with your favorite side dishes and an ice-cold beer!
Recipe brought to you by:
Find more Quick & 'Ono bites under these categories: