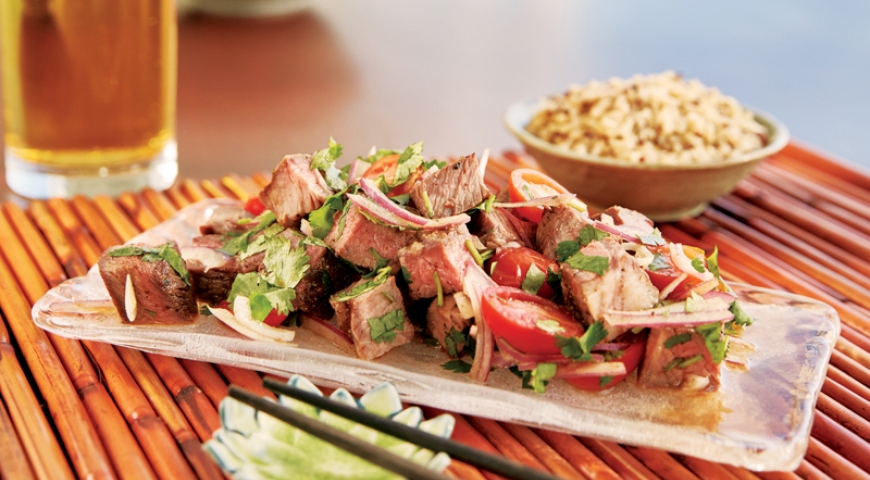 2 cup
grape tomatoes (cut in half)
1
red onion (small, sliced thin)
2/3 cup
soy sauce (regular or low sodium)
2 Tbsp
Tabasco (optional)
1 bunch
cilantro (roughly chopped)
Season the steaks on each side with salt and pepper. Grill or pan sear steak on high heat to desired doneness. Allow the steaks to rest for 10 minutes.
Dice the steaks into large chunks or poke size pieces trimming off excess fat. Place into a medium size mixing bowl along with the tomatoes, onion, garlic, soy sauce, rice wine vinegar, Tabasco, if using, and cilantro; toss together.
Serve with steamed rice and a salad of fresh greens for an easy dinner.
Recipe brought to you by:
Find more Quick & 'Ono bites under these categories: