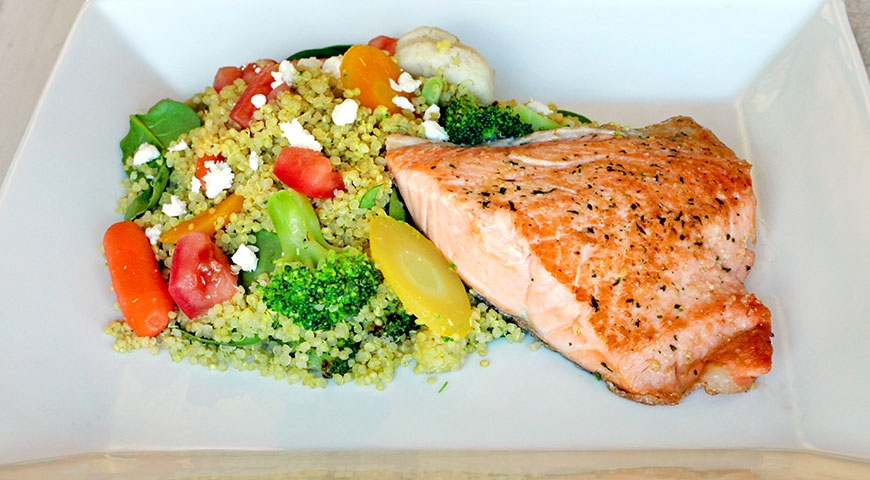 2
vegetable bouillon cubes
1 1/2 cup
quinoa (uncooked)
4 cup
frozen chunky vegetable mix (defrosted)
2 cup
fresh spinach (packed)
1/4 cup
feta cheese (crumbled)
Prep Time:
Cooking Time:
Total Time:
Instructions
Add water, curry powder, cumin powder, turmeric and bouillon cubes to a medium pot and bring to a gentle boil; then add the quinoa. The quinoa is done when the top forms little volcano peaks, about 15 minutes. Remove the quinoa from the heat and toss with a fork to fluff.
Season the salmon to taste with garlic salt and black pepper. Coat a large frying pan with non-stick cooking spray. Add the salmon and pan sear over medium-high heat for 3 or 5 minutes per side. Gently add in the defrosted, mixed vegetables and spinach.
Serve the quinoa-veggie mix alongside the salmon in a large bowl or on a platter and sprinkle with the feta cheese and fresh tomatoes. Each plate will be a celebration of color and health, with the pink salmon contrasting with the colorful quinoa!
Recipe brought to you by:
Find more Quick & 'Ono bites under these categories: