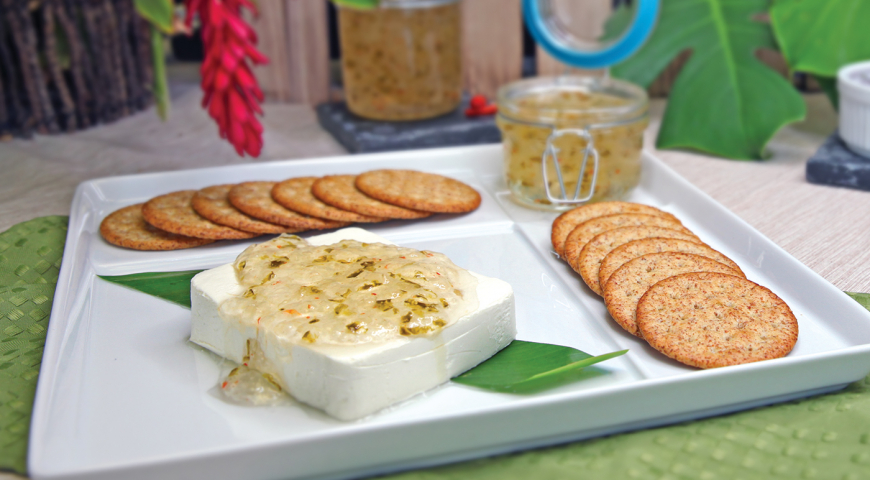 Description
Homemade Pepper Jelly is perfect for gifting as well as sharing at backyard barbecues and potlucks!
1/4 cup
green bell pepper (chopped)
1/4 cup
red bell pepper (chopped)
6-8
Hawaiian red chili peppers (seeds removed, skin minced fine, wear gloves)
1
box Certo fruit pectin (2 pouches)
Prep Time:
Cooking Time:
Total Time:
Instructions
In a medium pot over high heat, combine the vinegar, sugar, bell peppers, onion, chili peppers and salt.
Bring to a boil and boil for 2 minutes, stirring constantly. Remove from heat and add the pectin.
Let stand for 10 to 15 minutes. Pour into sterilized mason jars and seal; let jelly set.
When ready to serve, place a block of cream cheese on serving plate and pour pepper jelly over top. Spread over crackers for an onolicious pupu alongside a glass of sparkling wine or champagne.
Recipe brought to you by:
Find more Quick & 'Ono bites under these categories: