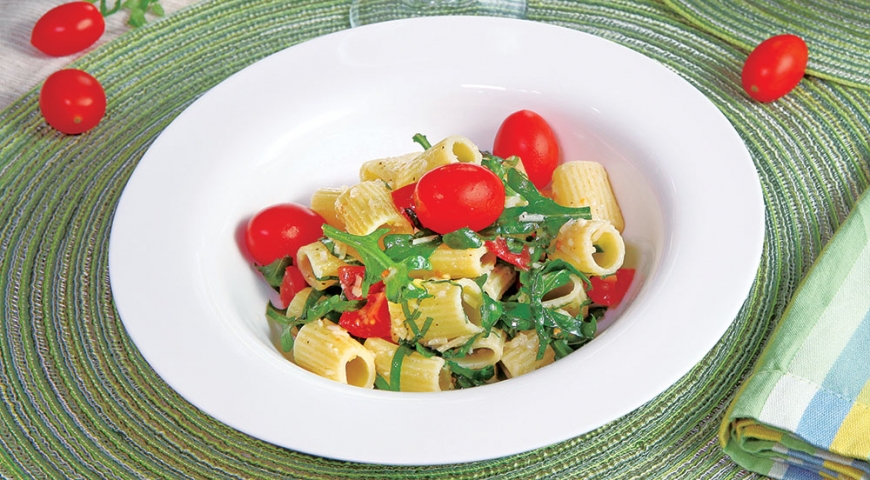 1 Tbsp
shallots (finely minced)
1 1/2 tsp
garlic (finely minced)
2 Tbsp
basil (finely julienned)
1/2 cup
arugula (optional)
1/2 cup
spinach (julienned)
8 oz
rigatoni pasta (uncooked)
1/2 cup
Parmesan cheese (grated)
Prep Time:
Cooking Time:
Total Time:
Instructions
In a large mixing bowl, combine the olive oil, tomatoes, shallot, garlic, basil, arugula, if using, and spinach. Toss to mix well; cover and set aside.
Bring a large pot of salted water to a boil. Add the pasta and cook for 5 to 7 minutes or until cooked. Drain the pasta in a colander, tossing for a few seconds to remove excess water.
Combine the hot pasta, tomato mixture, salt, pepper and Parmesan cheese; toss to combine and serve with your favorite white wine.
Recipe brought to you by:
Find more Quick & 'Ono bites under these categories: