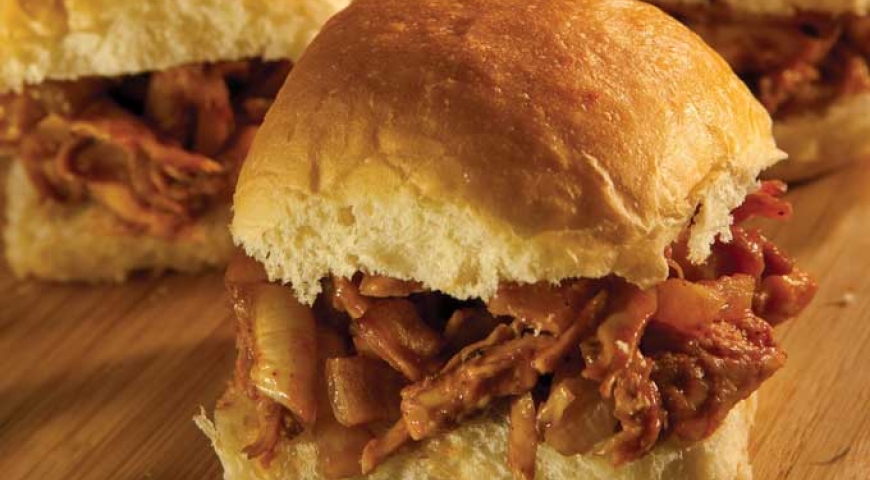 Description
Pre-roasted chicken is best for this recipe – you can't beat it for the convenience and flavor. This is an easy recipe to make using your crockpot, or you can slowly cook it on your stove top. All it requires is gentle simmering. If you have some coleslaw handy, it goes great in the sandwiches!
2
large onions (sliced thick)
5 cup
roasted chicken (shredded)
fresh ground black pepper (to taste)
Cook the onion in a large saucepan with the olive oil until they are fully browned and caramelized – they will have lost most of their moisture and turned a beautiful golden brown color. Mix with the chicken, BBQ sauce, and season. Then cover and cook on low heat for 40 minutes (or put into a crockpot on high and walk away!). Check back to stir occasionally, if the liquid seems to be evaporating too quickly, add a little water. When ready to serve, cut each dinner roll and scoop about ¼ cup of the mixture on each roll.
Recipe brought to you by:
Find more Quick & 'Ono bites under these categories:
Source: