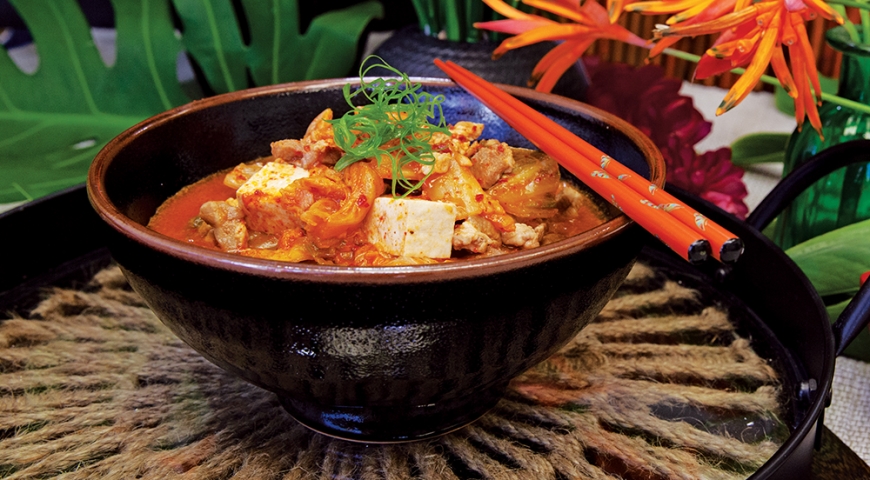 2 1/2 lb
pork butt (1/4" to 1/2" slice)
1 1/2 tsp
chicken base (optional)
2 1/2 lb
kim chee (1/2" slice)
20 oz
tofu (firm, medium dice)
Prep Time:
Cooking Time:
Total Time:
Instructions
Season the pork butt with salt and set aside.
Heat oil in a large pot over medium heat until lightly smoking; add the pork and gently stir until it begins to brown, about 3 to 4 minutes.
Add the chicken broth, chicken base (if using), hondashi and gochujang paste to the pork and stir to combine. Simmer 10 to 12 minutes, or until the pork is tender.
Add the kim chee and tofu and bring to a quick boil. Remove from heat, portion as desired and top with green onion. Serve immediately with a bowl of rice.
Chef's Tip: For a curly green onion garnish, slice the green portion thinly and drop into a bowl of ice water. 
Recipe brought to you by:
Find more Quick & 'Ono bites under these categories: