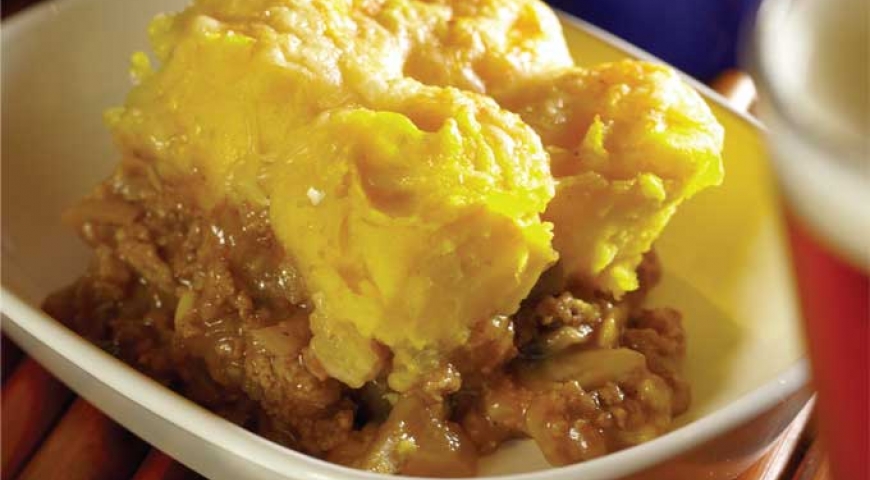 7
small Russet potatoes (peeled and diced)
1
small kabocha (peeled and diced)
5 oz
Kraft shredded parmesan cheese
1
medium sweet white onion (diced)
2 pkg
shimeji mushrooms (4 oz. package)
6
large cloves garlic (minced)
Preheat oven to 450° F. Place peeled and diced potatoes and kabocha into a pot with a sprinkle of salt. Add water just above potatoes and kabocha, cover, bring to a boil and cook until tender. Drain the water, and then add butter, salt and pepper. Mash well and set aside.
Next, place the beef into a pot and brown on medium high heat. Remove from heat and drain excess grease. Then mix in the onion, mushrooms, garlic, ginger, beef base, salt and pepper. Next add the mushroom soup along with half a can of water and stir well.
Finally, pour the beef mixture into a 9" x 13" glass oven-safe pan and spread mashed potatoes and squash over the top. Sprinkle with Parmesan cheese and bake for 20 minutes until golden brown.
Recipe brought to you by:
Find more Quick & 'Ono bites under these categories:
Source: