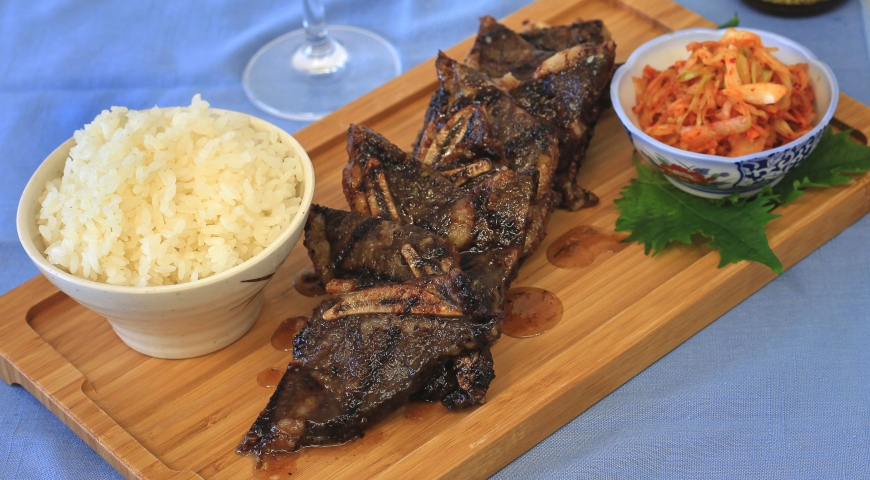 2 lb
short ribs (3/8" cut)
1 1/4 cup
uCook Lemongrass Sauce & Marinade (divided)
10 Tbsp
apple cider vinegar
Prep Time:
Cooking Time:
Total Time:
Instructions
Place short ribs into a zip top bag with 1 cup of Lemongrass Sauce & Marinade; seal the bag and marinate in refrigerator for 1 to 2 days.
In a large mixing bowl, toss the cabbage with the salt and let sit for 20 minutes. Rinse and drain the cabbage and set aside.
Add the vinegar and sugar to a small saucepan and bring to a quick simmer, about1 minute. Remove from the heat and pour over the cabbage. Toss to combine, cover and refrigerate overnight to pickle.
Drain the pickled cabbage and combine with kim chee; mix well and set aside.
Remove the marinated short ribs from the fridge and grill over medium heat for 2 to 3 minutes per side.
Take the ribs off the grill and brush with ¼ cup of Lemongrass Sauce & Marinade. Serve with kim chee slaw and your favorite merlot.
Recipe brought to you by:
Find more Quick & 'Ono bites under these categories: