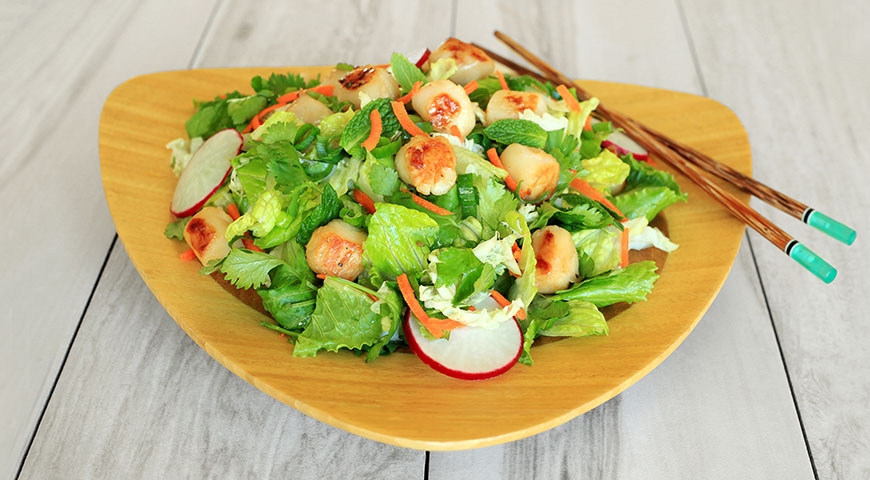 1 lb
scallops (small to medium)
Asian-style sesame dressing
5 cup
Chinese cabbage (shredded)
5 cup
romaine lettuce (chopped)
5
radishes (thinly sliced)
1 1/2 cup
carrots (shredded)
1 cup
edamame (cooked, shelled)
1/3 cup
fresh cilantro (chopped)
1/3 cup
fresh mint leaves (rough torn)
green onion (thinly sliced)
Prep Time:
Cooking Time:
Total Time:
Instructions
Place the scallops into a small bowl and season lightly with salt and pepper. Toss with a large drizzle of Asian-style dressing.
Heat a large pan on medium high and add the canola oil. Sear the scallops for about 3½ minutes per side, being careful not to crowd them in the pan so they brown nicely. Set aside to cool.
In a large bowl, toss the washed Chinese cabbage, romaine lettuce, radishes, carrots, edamame, cilantro and mint together and lightly season with the dressing; do not over dress.
Divide the greens into serving bowls and top each salad serving with a few scallops; garnish with sliced green onion.
Recipe brought to you by:
Find more Quick & 'Ono bites under these categories: