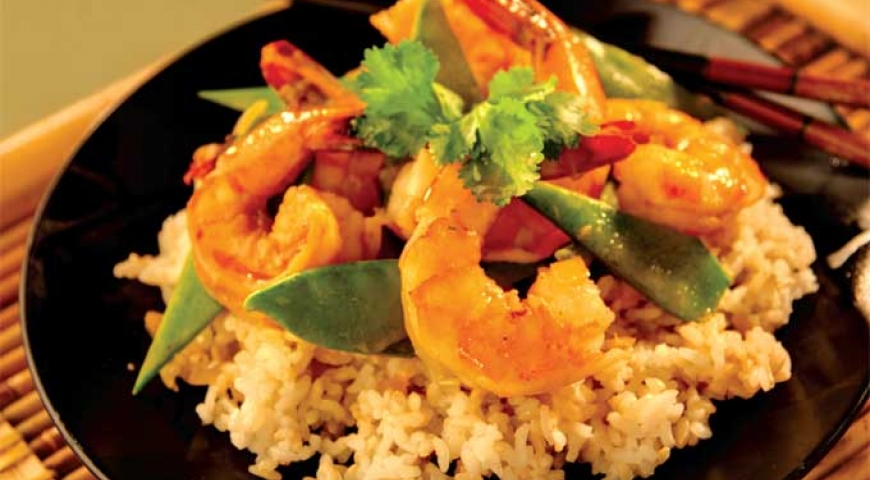 Description
Serve over hot rice for a wonderful meal in a bowl.
1
large onion (finely chopped)
3
large cloves garlic (minced)
1
inch knob of fresh ginger (peeled and minced)
1 cup
chicken stock (or white wine)
1/2 lb
fresh snow peas (cut in half on the diagonal)
1 lb
shrimp (peeled and deveined; U16-20 or U20-26)
1/2 cup
fresh cilantro (Chinese parsley) (chopped)
fresh ground black pepper (to taste)
Heat a large skillet over medium heat and add the oil and onion. Cook, stirring occasionally (about 10 to 12 minutes), until the onion is slightly caramelized and golden brown. Increase the heat to medium high and stir in the garlic and ginger, stirring continuously for about one minute. Add the stock or wine. Turn heat to high and bring to a boil, then add the peas and shrimp. When the shrimp start to turn pink, add the cilantro and season with salt and pepper.
Recipe brought to you by:
Find more Quick & 'Ono bites under these categories:
Source: