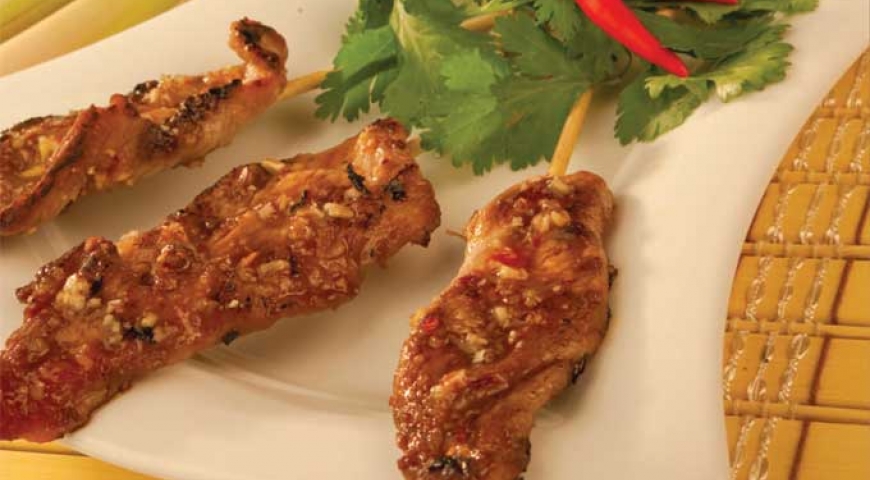 Description
My dad loves to cook too, and he came up with this recipe after developing a keen taste for Asian flavors like lemongrass, cilantro and fish sauce. You can pan grill/sear this without skewering them, but for best results, you'll need to barbeque!
2 Tbsp
finely chopped lemongrass (bottom, inner part only; outer layers removed)
1
Thai bird or local chili pepper (chopped)
2 Tbsp
honey or brown sugar
1 lb
pork tenderloin (cut into long ¼" thin strips)
15
BBQ skewers (soaked in water for 30 minutes)
In a mortar, pound lemongrass, garlic, shallots, chili pepper and cilantro root to a thick paste (if you don't have a mortar, you can also use a mini processor).  Add fish sauce, honey and shoyu.  Marinate meat in the sauce for at least 4 hours or up to 1 day.
If using wooden skewers, pre-soak them in water for at least 30 minutes to avoid burning them on the grill. Skewer the meat and grill on medium heat until thoroughly cooked and nicely charred.
Recipe brought to you by:
Find more Quick & 'Ono bites under these categories:
Source: