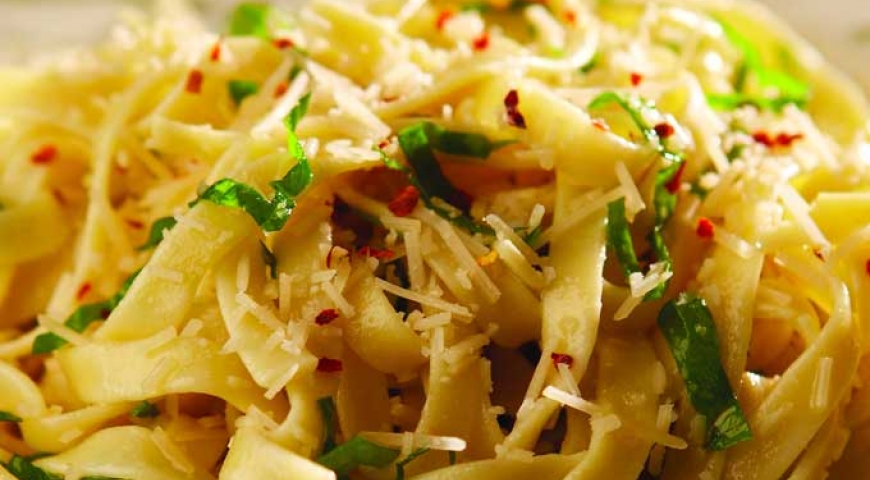 Description
While there's still lots of fresh basil around (like the plant that you bought in the spring) - try making this very easy and satisfying pasta! Don't be put off by the anchovies either.  You'd be surprised at the depth of flavor they can add.
1 lb
fettuccine pasta (cooked al dente per box instructions)
1/4 cup
extra virgin olive oil
1 can
anchovies packed in olive oil (2 oz. can; rough chopped)
1/2 cup
fresh basil leaves (sliced into thin ribbons)
1/4 cup
parmesan cheese (grated)
1/2 tsp
red pepper flakes
fresh ground black pepper
Cook pasta, reserving some of the cooking water. In a large shallow pan, heat the olive oil over medium-heat and add the garlic, cook for about 30 seconds, then add the red pepper flakes, the chopped anchovies, and a little bit of oil they were packed in. Add the cooked pasta, basil and toss. Drizzle in a small amount of the pasta water to create a loose sauce. Season with salt and pepper and top with the Parmesan cheese - serve immediately.
Recipe brought to you by:
Find more Quick & 'Ono bites under these categories:
Source: