KTA Super Stores was the first supermarket in the nation to participate in the natureOffice carbon neutral program.
 
Since June 30, 2010, we have become a sustainable contributor to voluntary climate protection by producing our Super Saver coupon booklets in a climate-neutral manner and offsetting C02 emissions through the following approved climate protection project:
For more info, visit NatureOffice.com (in the "ID" search box at the top right-hand corner of the page, type US-180-148482)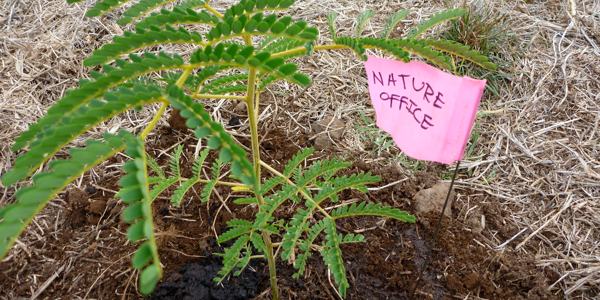 Environmental Benefits
With each Super Saver print project, about 200 Koa trees can be planted per acre. Each Koa tree will offset 209 pounds of C02 e (equivalent carbon dioxide) in 50 years (0.095 MTC in 50 years). At 50 years, 35 metric tons of carbon will be sequestered in areas at Umikoa Village that have not been restored, but 81.9 metric tons will be sequestered in the new koa plantation.
Each KTA Super Saver is also recyclable and made with 20% recycled fiber.